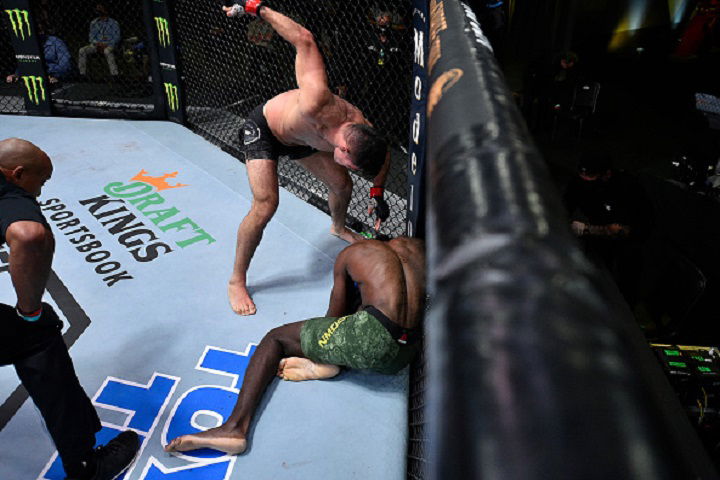 Vicente Luque shows absolutely no mercy when he gets that space and license to kill an opponent. He did exactly that in the UFC Vegas 5 in his bout against Randy Brown. It was painful to watch it, let alone feel it from inside the Octagon.
The silent assassin is a Brown belt in Brazilian Jiu-Jitsu. He holds an MMA record of 19-7-1 and a UFC record of 12-3. He is an all-round knockout artist and is known for demolishing his opponents. His win over Mike Perry in August last year was an absolute treat to watch.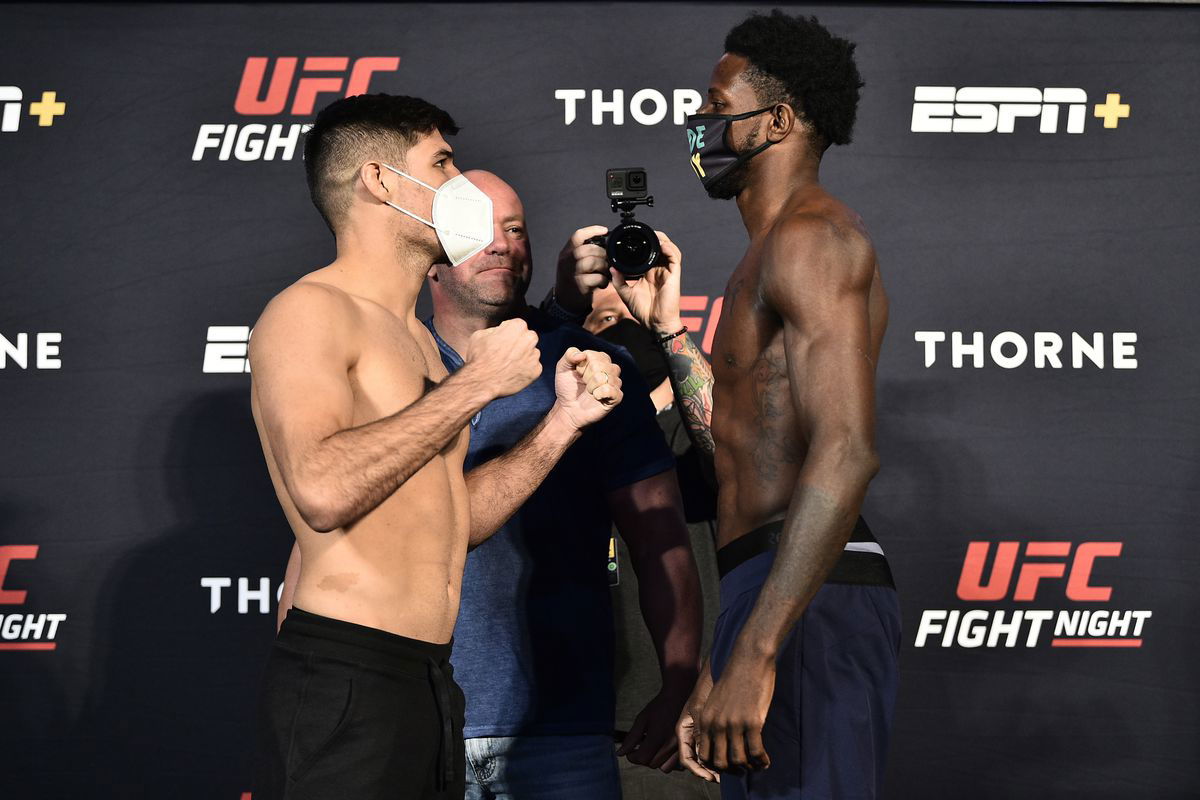 Vicente Luque knows no mercy!
In his most recent fight against Randy Brown, the assassin was in no mood to waste time and knocked out the Rudeboy in a rather rude manner. He grabbed and trapped Randy closer to the fence, successfully lowered his head down, and hit a massive right knee on to the head. He then followed it by three right-hand punches to force the referee to stop the fight. 
The UFC in its Twitter post said, "@VicenteLuqueMMA's KO shots are UNREAL."
THE SILENT ASSASSIN! 🤫@VicenteLuqueMMA's KO shots are UNREAL.

📺 The co-main is next on E+ pic.twitter.com/k9RqY7J2rE

— UFC (@ufc) August 2, 2020
Just notice how viewers are in disbelief and commenting to ask whether the knee shot was legal. At least to the referee, it was. And so yes!
What is next for the assassin?
Before the bout took place, MMA Junkie quoted Randy Brown saying, "He's a little one-dimensional from my perspective." But during the fight, Randy was all over the place and it was Vicente Luque who could pull out as many moves as enough to win the fight.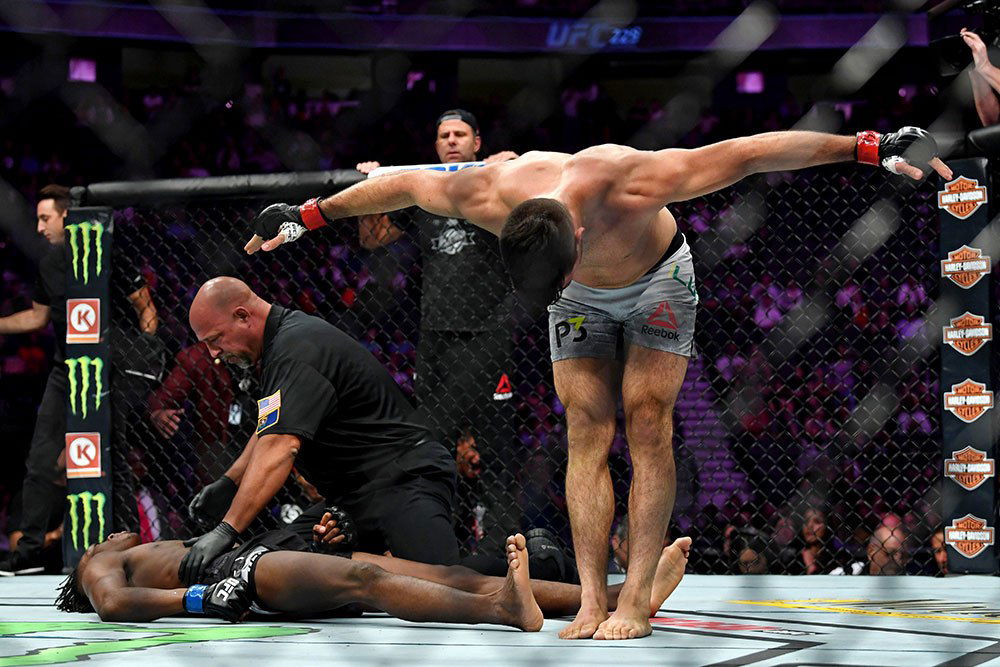 Luque is raked #11 in the welterweight category and has finished eight of his UFC wins with a KO. If he continues this form, he can soon challenge to be a title contender. In his post-fight interview, he called out Nate Diaz to fight him. Nate last fought and lost against Jorge Masvidal and nothing from the UFC President Dana White has been said on his future.
Did you like the way Luque knocked out Randy? Do you have any other competitor in mind who must fight him? Let us know in the comments.
Sources – UFC – Twitter, MMA Junkie
Continue the conversation on the app, join other MMA fans on MMA Fans App
Sourabh Singh
All work and no play makes Jack a dull boy. I intend to make popularise my quote when I say sports define me better than I define sports. See ya'all Champs!