Watch: When Fabricio Werdum Cracked the Unbreakable Mark Hunt with a Lethal Knee
Published 05/03/2020, 1:38 PM EDT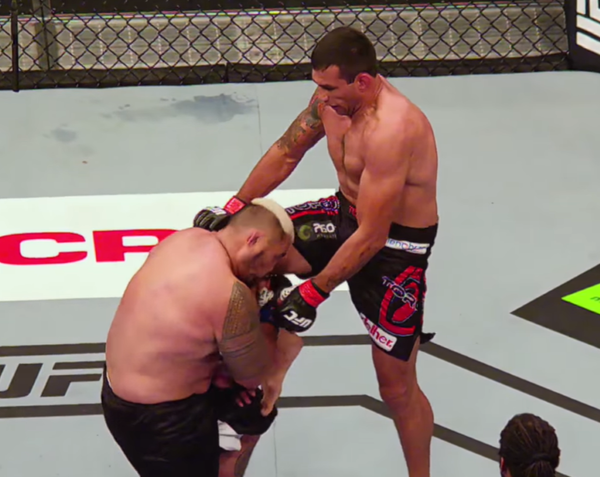 ---
---
UFC 249 will mar the return of former Heavyweight Champion Fabricio Werdum. The Brazilian las fought back in March 2018. Thereafter, he faced suspension due to failing the USADA drug test.
ADVERTISEMENT
Article continues below this ad
Had Werdum not faced suspension, he would have gone up against the formidable Alexey Oleynik. However, he will pick up from right where he left off. We will witness 'Vai Cavalo' make his comeback against the same fighter that he was supposed to face, Alexey Oleynik.
Of course, the fact that he was absent from the octagon for two years makes people wonder whether there is a possibility of ring-rust creeping in. Moreover, at the age of 42, it can't be argued that he is at his prime.
ADVERTISEMENT
Article continues below this ad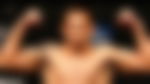 Yet, Fabricio is arguably one of the greatest Heavyweights to ever step inside the UFC Octagon. His swift and dangerous strikes coupled with impeccable jiu-jitsu made him a dangerous opponent. Let us dive into one of his amazing feats to relive the devastation he brings along with him.
Fabricio Werdum vs. Mark Hunt
Riding the top wave of his career, Werdum had earned a title shot against the then Champion, Cain Velasquez. Unfortunately, Cain had to pull out of the fight due to knee injury. Mark "Super Samoan" Hunt stepped in to replace Velasquez and faced Werdum at UFC 180 for the Interim Heavyweight Championship.
Werdum rushed into a rocky start as Hunt dropped him via punches in the first round itself. While Hunt relied on his heavy-duty punches for gaining the edge, Werdum used his far-reaching kicks for the same.
Both fighters understood the strengths and weaknesses of their opponents to an amazing level. Werdum tried maintaining as much distance from Hunt as possible, so as to avoid receiving one of his devastating punches. He kept his striking intact with a lot of body kicks.
Hunt, too, was wary of his opponent's supremacy on the ground. Thus, he made sure to keep the game at stand-up at all times. He was extremely careful of any takedown attempts by Fabricio and foiled all three of his attempts. He even managed to drop Fabricio a second time in round 2.
ADVERTISEMENT
Article continues below this ad
Even though Hunt managed to drop him twice, he did not daze Werdum to a very high extent. Vai Cavalo ended the fight with a huge high knee straight to Hunt's temple, followed by a ground-and-pound.
He would go on to face Velasquez and defeat hi to become the Heavyweight Champion.
All that was years ago, but the Brazilian is extremely excited to be back even after such a long break. Do you think he will rock the Heavyweight division once again?
ADVERTISEMENT
Article continues below this ad