Watch: Yoel Romero Makes Fun of Conor McGregor in a Hilarious Video
Published 03/05/2020, 5:46 AM EST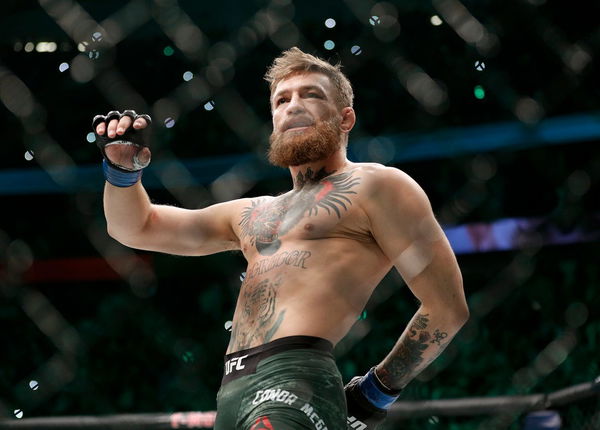 ---
---
Yoel Romero seems to have caught the billionaire fever. First Conor McGregor and now even Yoel Romero have strutted in absolute billionaire fashion.
ADVERTISEMENT
Article continues below this ad
Initially started by WWE's Vince Mcmahon, the billionaire walk seemed to have caught the people's eye once Conor used it as his now typical entrance strut. Conor on multiple occasions has walked into and around the octagon flailing around his arms, chest wide open and with a billionaire's attitude. It caught so much attention that now we see Yoel Romero try and mimic it at a recent photoshoot.
ADVERTISEMENT
Article continues below this ad
Yoel Romero was prepping for his upcoming fight against Israel Adesanya. During a related photoshoot when asked to strike a pose and do something differently, he jokingly mimicked the now famous, McGregor walk. Was Romero running out of poses!
This photoshoot was for the UFC 248's main event that involves Yoel. He'll be contending for the middleweight title. His opponent and the current middleweight champion is Israel Adesanya.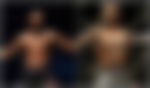 Romero, on the other hand, is coming off 3 losses out of his last 4. But none of those 3 were even close to being one-sided. He has always proven a worthy opponent and a tough fighter to beat. As experts have said if there's anyone who can really put Adesanya's unbeaten streak to the test, it is Yoel Romero.
This fight goes down this weekend at UFC 248. It is a big fight indeed. Yoel will want to re-establish himself in the middleweight division. And Adesanya is looking to add to his already impressive unbeaten run. Who will come out victorious this time? Who will claim the prestigious middleweight title!
ADVERTISEMENT
Article continues below this ad
What is next for Conor McGregor?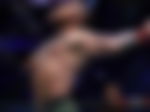 ADVERTISEMENT
Article continues below this ad
Conor McGregor on the other hand just took out Cowboy in a stupendous manner. 40 seconds! That's all he took. Conor is now looking for his next opponent. He has already been given the next title shot. He gets to fight the winner of Khabib Nurmagomedov vs Tony Ferguson. But till that happens what's next for Conor? He has a number of possible opponents he might be interested in. Will he take on one of them or wait it out and go for the title shot?