"We Kneel For Justice"- Francis Ngannou Outraged With Behaviour Against Minorities
Published 05/27/2020, 4:32 AM EDT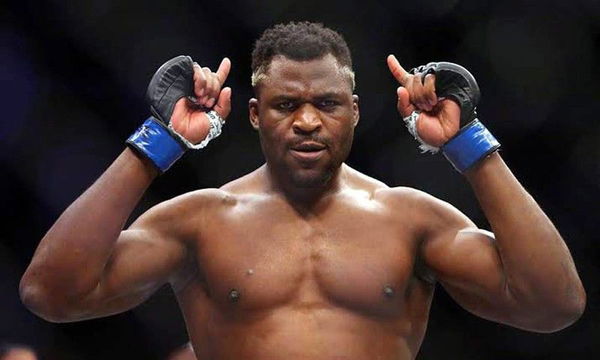 ---
---
The untimely passing of an African-American man in Minneapolis has resulted in wide-scale upheaval amongst citizens. And athletes like UFC light heavyweight champion Jon Jones, UFC heavyweight Francis Ngannou, and several others have done just that.
ADVERTISEMENT
Article continues below this ad
As role models and opinion shapers, it is the responsibility of athletes to speak out against any and all injustice that they witness. Prominent sports persons have been very vocal on social media, voicing their concerns regarding the same.
"We don't kneel to kill. We kneel for justice. #justiceforfloyd" Tweeted Francis Ngannou recently.
ADVERTISEMENT
Article continues below this ad
Investigations by the FBI and authorities in Minnesota into the death of George Floyd are underway as clips of a police officer kneeling on the neck of Floyd have gone viral.
The bone-chilling footage shows the 46-year-old Floyd shouting for help and saying, "I cannot breathe" and "Don't kill me!" He is then left motionless, face-first on the road as he lays with his eyes closed.
On Tuesday, hundreds of protesters took to the streets lining the intersection where the incident took place. Several were seen carrying signs that read, "I can't breathe" and "jail killer KKKops", chanting: "Prosecute the police!"
Protesters marched through the neighborhood before finally stopping at a city police precinct. The commotion forced the officers to take up drastic measures like firing tear gas and stun grenades in full riot gear. This took place after the protesters vandalized several squad cars with graffiti and damaged windows.
Why Francis Ngannou chose the image of Colin Kaepernick
The injustices that racial minorities suffer in the United States are no secret. Athletes and other prominent personalities have joined the war against social transgressions against certain groups.
Ngannou took to Twitter to recall the time when San Francisco 49ers quarterback Colin Kaepernick took a stand against the persecution of racial minorities.
ADVERTISEMENT
Article continues below this ad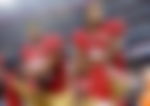 Kaepernick is infamous for having taken a bold stance against such issues by refusing to stand during the national anthem.
"I am not going to stand up to show pride in a flag for a country that oppresses black people and people of color. To me, this is bigger than football. And it would be selfish on my part to look the other way," said Kaepernick.
ADVERTISEMENT
Article continues below this ad
The biracial quarterback has been very vocal on social media when it comes to civil rights movements. In addition, he has always been an ardent supporter of the Black Lives Matter movement.
These troubling times call for unity and brotherhood more than anything else. Our prayers and well wishes go out to the Floyd family.