"We Never Expect to Lose"- Jose Aldo Opens Up on Conor McGregor Loss
Published 04/28/2020, 4:08 PM EDT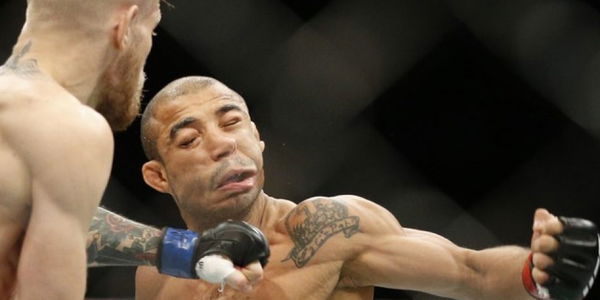 ---
---
Losing to an opponent in the world of combat sports is something very normal. However, getting completely wrecked is another issue altogether. Jose Aldo, one of the greatest featherweight fighters has unfortunately been on both sides of the spectrum. He recently sat down to talk about the same with Cris Cyborg on her YouTube channel. 
ADVERTISEMENT
Article continues below this ad
Aldo experienced the latter on a fateful night back in 2015 when he took on Conor McGregor while defending his title at UFC 194. Headlining the event at the MGM Grand in Las Vegas, one of the biggest stages in the world. 
 McGregor with his infamous left hook took Aldo out during their opening exchange within 13 seconds. The Irishman set the record for the fastest knockout in a title fight history.
ADVERTISEMENT
Article continues below this ad
"We never expect to lose — and lose like that. It's a sport and it's 50-50, of course, it could happen one day. As long as we're fighting, losing is a possibility. But I was so confident in my head going into this fight." explains Aldo. And as he went crashing down, so did his streak of 18 consecutive wins and the throne that he held for 4 years.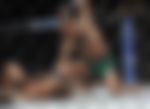 "For everything that was said and everything that was going on. My team and I were positive that we would get there and defeat him. And that's not what happened," says Aldo referring to the buildup of the fight. 
What made his loss to McGregor worse was that it was his first loss in almost a decade and his first setback since signing with the UFC.
The Loss Strengthened Jose Aldo and His Resolve
"Right after that, I said, 'No, I'm the champion. That was only one fact that will never happen again in my life. That's why I have to train twice as hard. See the mistakes I made and never make them again,'" Aldo claims that his loss against McGregor pushed him to work harder. 
Following his loss to McGregor, Aldo took on Frankie Edgar and triumphed. His win against Edgar earned him the interim title. The UFC later stripped McGregor of his title, due to inactivity. Following which Aldo became the undisputed champion.
ADVERTISEMENT
Article continues below this ad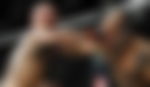 However, Max Holloway cut his spell as top dog short and took over as the reigning champion at UFC 212 in 2017. Nearly 6 months after his initial loss, Aldo took on Holloway in a rematch and came up short yet again. 
Following his loss to McGregor, Aldo entered the octagon on 8 occasions. Unfortunately, 5 of those 8 fights saw him walk home with a loss in his hand. 
ADVERTISEMENT
Article continues below this ad
Do you think his loss to McGregor changed the course of his career?