"Weakest and Wimpiest"- Dana White Slams People Covering the UFC
Published 03/20/2020, 4:42 PM EDT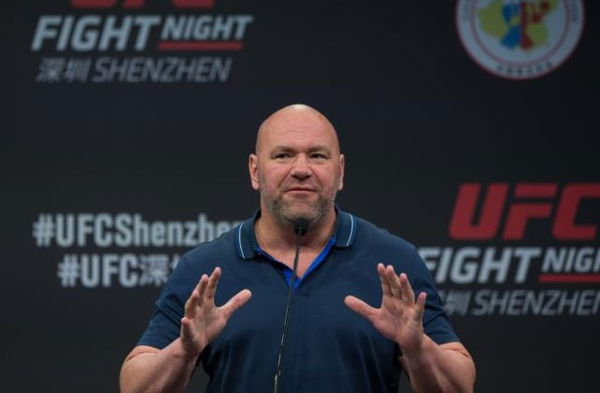 Dana White can't help but keep his emotions inside him. The UFC President has always been clear about his stand on Coronavirus. He is taking on the issue so aggressively that he doesn't mind going hard against the people who cover the UFC.
ADVERTISEMENT
Article continues below this ad
Right from the time when Coronavirus started affecting sports in the USA, Dana made it clear that he wouldn't go down easily. After UFC 248, White said that he has no intention of stopping his business. He received a lot of criticism from the media for his attitude towards the problem. In an Instagram session with Kamaru Usman, Dana called some people who cover the UFC as "weakest and wimpiest".
"Think about this: Go online and look at some of these people – and this isn't a knock, this is just a fact: The weakest, wimpiest people on Earth cover the biggest, baddest sport on Earth," White said. "What do you expect them to say? What do you think they're gonna say?
ADVERTISEMENT
Article continues below this ad
When other professional league shut down their door, UFC still went on with its event in Brasilia. This is because the mode of payment in the combat business is different from that of other major leagues. Fighters earn money only when they fight. And Dana doesn't want any of his employers to be devoid of a paycheck.
"And every fighter that fights for me will fight three times this year. Our schedule will go on. Everybody's gonna get paid, and we will figure this out, and we will be the first sport back on. And, uh, f*** that s***. Everything will go on".
Dana White hopeful that UFC will be the first one to be back
Dana White is still very confident of the fact that Tony vs Khabib will happen. He isn't getting bogged down by not having a venue to organize the event. The fact that he is ready to bet his money on organizing an event before everyone else is a prelude to his plans.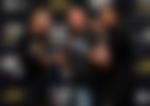 ADVERTISEMENT
Article continues below this ad
"Here's the reality: We will be up and running before any other sport will," White said. "Our sport's different. We have our arena next door. So we will fulfil every fight for every fighter this year, and we'll get this thing done."
Dana's firmness is often mistaken for carelessness. The health of his fighters has always been prerogative for him. He claims things have always been this way – even before the Coronavirus pandemic.
"We're doing the right thing as far medical testing goes and everything. That's all we f***ing do. That's nothing new. We were doing that s**t way before the coronavirus. Every fighter that's with me on the road is getting much better medical attention than they are at home – if they're with me."
ADVERTISEMENT
Article continues below this ad
With the way things are shaping related to the outbreak, Dana will probably face much more resistance if he wants to keep his business running. He will also have to find a way to test several people for the virus. This includes his staff, fighters along with their training staffs as well. And even if he pulls all of this off, there will always be issues related to the venue.
Dana's intentions have always been clear. He wants his fighters to get their share of livelihood while the audience gets their share of entertainment. But with what the world is dealing with right now, he may have to change his approach a bit to get everyone on the same page.