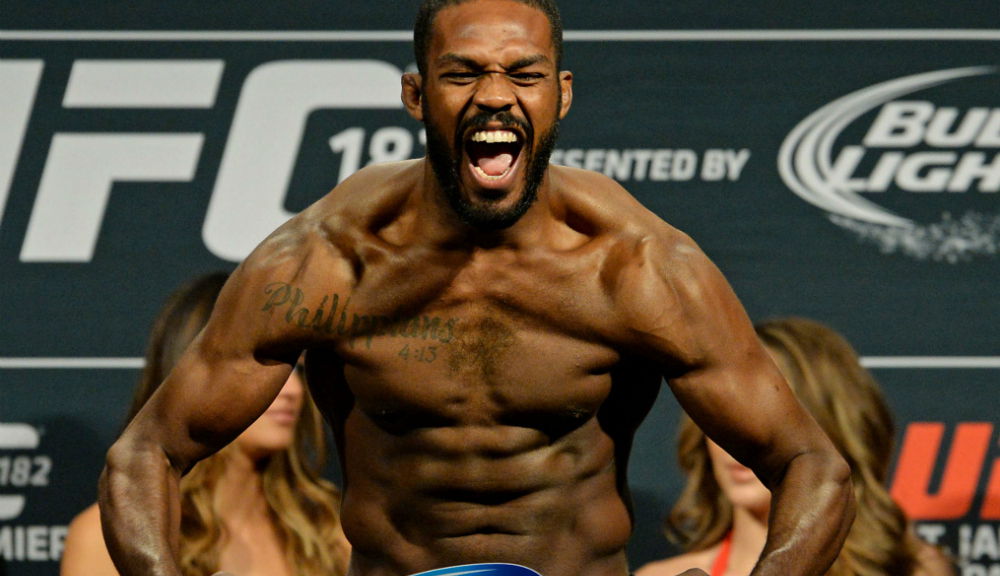 Recently, Jon Jones and Francis Ngannou have been going at it. The duo has mocked each other on Twitter and it seems like they are on a collision course. Although this matchup may come as a surprise to many, UFC commentator Joe Rogan had already seen it coming.
A few days ago, UFC light heavyweight champion Jon Jones found himself in a verbal battle with Francis Ngannou. Jones, who claimed that he has nothing left to prove at Heavyweight, might finally move up a weight class. Since his walk-around weight is north of 230lbs, it shouldn't be a difficult transition.
Ngannou wants to be the first man to welcome Jones to heavyweight. The former title challenger claimed that "Bones" will not be able to take a shot from him.
In a recent tweet, Jones trolled Ngannou for his lackluster performance against Derrick Lewis.
First you can save the rest of your tongue pictures for your other homies and yes I'm right here, just waking up from watching that Derek Lewis fight again. You ain't scaring nobody, I saw your heart. You're a big old mouse, I'll expose you https://t.co/F6FEcc4mGE

— Jon Bones Jones (@JonnyBones) May 20, 2020
Joe Rogan on Francis Ngannou vs Jon Jones
On the January 9, 2020 episode of the JRE podcast, Rogan commented on Francis Ngannou vs Jon Jones.
"Jon Jones vs Francis Ngannou…The only thing I ever hope if that ever happens is that we allow Ngannou to get the press that he deserves. To pump him up the way that he deserves," Rogan said.
"If he had beaten Stipe [Miocic], he would be a National Hero. He'd be a huge success story."
From Sand Quarry to Heavyweight Title Fight – The Fairytale Journey of Francis Ngannou
When Brendan Schaub interrupted and said that Jones will beat Ngannou in a fight, Rogan said:
"Dude, what a fight that would be… We've never seen Jon where he doesn't have to lose weight. We have never seen Jon where he is not cutting 25 lbs, watching his diet. What if he's eating healthy?"
Furthermore, Rogan speculated that Jones might be the best 240 lbs heavyweight in the world. He also mentioned that Jones has one of the best teams that can help him make 240 lbs without compromising on his health.
If Francis Ngannou and Jon Jones end up fighting, who do you think will win?
Continue the conversation on the app, join other MMA fans on MMA Fans App