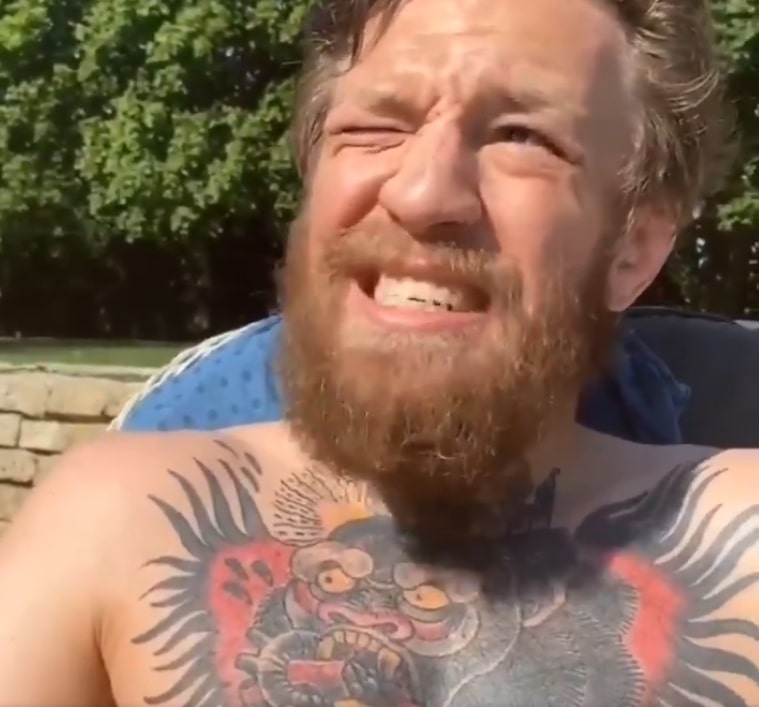 UFC Lightweight fighter Conor McGregor has gotten the attention of fans for his bizarre antics. Recently, the Irishman kept fans entertained with his GOAT Thread, but now fans will surely be entertained and aghast in equal measure as they learn about his unusual diet.
Conor McGregor snacks on dead bees 
In a video, the Lightweight fighter seems to enjoy the sun whilst he continues to be on a hiatus from the Octagon. He holds a jar of bees in his hand which slips, spilling the insects all over him. Here, the 3rd ranked Lightweight feigned panic as he urged someone to hold them quick. He scooped the bees back into the jar saying, "wasps are no good, just bees."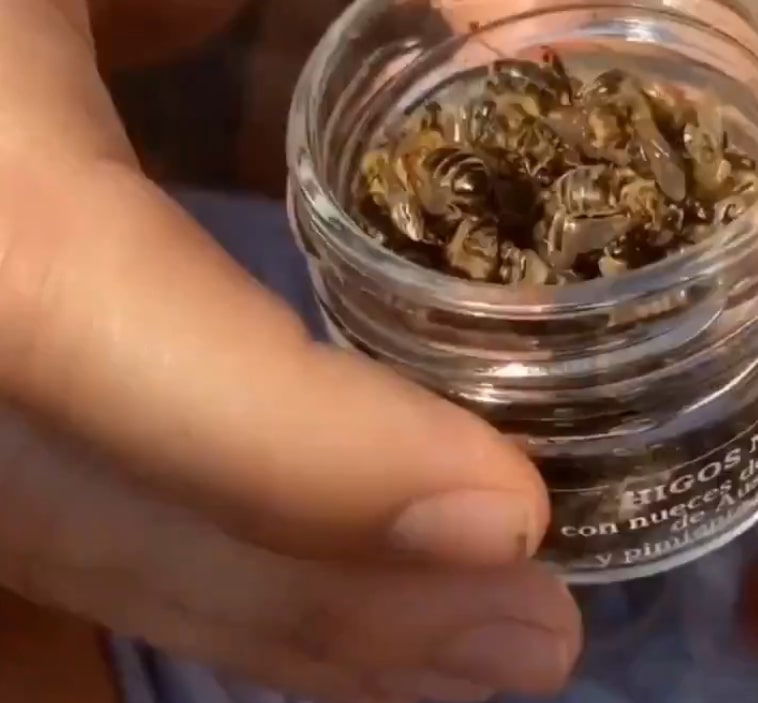 Next, he tries to present dead bees as an exciting food option. "Just eat them like jellies. What do they taste like, you can see the honey coming out of the back of them, look."
He examines one bee in the palm of his hand and exclaims, "Oh my Lord, what the f**k is this?"
Following this, he deposits the bee into his mouth and begins chewing. Whilst doing so he has a disgusted look on his face, instantly regretting his decision. At the same time, a woman jokingly remarks that he is taking part in 'I'm a Celebrity, Get Me Out of Here.'
Bee-have Conor! 🐝 (via @TheNotoriousMMA) pic.twitter.com/ZEgLFPQvVU

— Chamatkar Sandhu (@SandhuMMA) June 1, 2020
McGregor's new diet may impress Joe Rogan. This is because the UFC commentator hosted Fear Factor, which regularly featured contestants eating a variety of insects as part of tasks.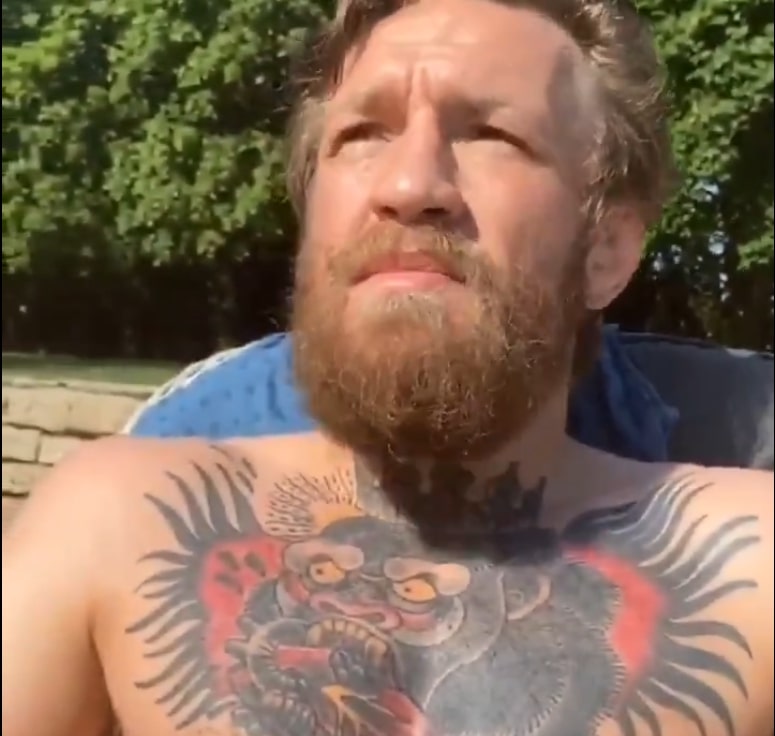 Also, could this be 'Notorious' preparing for a trip to Fight Island where he can have a few snacks of his own? As of now, the UFC hasn't booked him for a fight as all the top-ranked Lightweight contenders are unavailable. White has said he needs to sit patiently and let things unfold before making his next move. 
He seems to be doing so, and it shows in his willingness to try out new food items. What do you make of it?
Tyson Fury Beats Conor McGregor Amongst the Highest-Paid Fighters in the World
Continue the conversation on Telegram, join other MMA fans on MMA Fans Group