What Would Happen if Jorge Masvidal Fights Colby Covington?
Published 07/27/2020, 11:24 AM EDT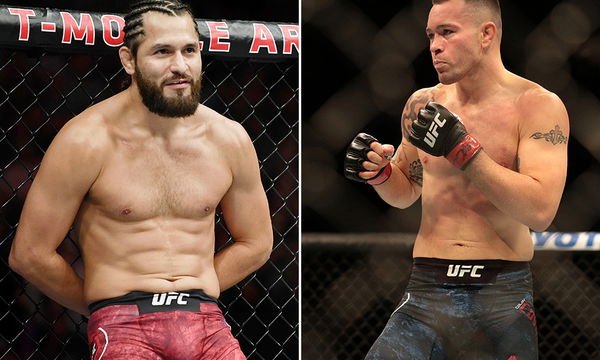 ---
---
Former American Top Team (ATT) teammates Jorge Masvidal and Colby Covington have witnessed unsuccessful attempts at the UFC welterweight title in the recent history.
ADVERTISEMENT
Article continues below this ad
While ending the year on a high, Kamaru Usman knocked out Covington to defend his UFC gold in fashion at UFC 245. In the headliner of UFC 251, Usman replicated his success by vanquishing Jorge Masvidal via unanimous decision to retain his title.
Since both the men had their respective opportunities at the UFC gold back to back, number one contender Gilbert Burns is next on the line. But where does that leave Masvidal and Colby?
ADVERTISEMENT
Article continues below this ad
UFC fans have been craving for a matchup between Colby and Jorge for quite some time and the bout makes absolute sense, keeping the current scenario in mind.
Masvidal and Covington are two of the massive A-listers and have a lot of bad blood. No wonder it can be the upcoming welterweight thriller produced by Dana White & team.
So, how will a matchup between them look like? Here's a preview.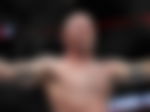 Jorge Masvidal and Colby Covington fighting styles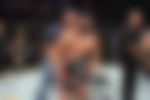 Both Colby and Masvidal are eminent strikers and unveil sheer dominance on foot. Although Usman out-powered Covington on strikes at UFC 245, 'Chaos' is still a deadly entity on foot.
Colby has lost only twice in his six-year-long UFC career, the latest being against Usman. Now, he is out of a potential opponent and UFC can very well set him up against Masvidal, a chance to revive himself into the win column.
The BMF champion is also a top-rated striker who prefers to keep the fight on his feet. Thus, a fight against Covington would be an intense striking contest.
Masvidal, the man who boasts of the record of the fastest knockout, has already claimed to decapitate Covington if they ever fight. Well, it's easier said than done.
Yet, a fight between the two would undeniably be filled with fireworks, with the fight ending only after one of them hits the canvas.
Wrestling together during the ATT days
A rare video of Masvidal and Covington wrestling together has emerged, making the fans go wild. The video was reportedly shot in 2013 when Masvidal and Colby were teammates.
No wonder the video footage has changed the opinions of many.
While Usman and Colby are spotted engaged in a grappling contest on the ground, it can very well be a preview of their matchup. There's no denying the fact that Colby and Masvidal can give a tough fight to each other on foot.
However, on the ground the duo would require to work more, to overpower the other. That said, it does not appear that Masvidal and Colby are not well-accounted wrestlers. At least, that's what the video footage suggests.
Will Colby and Masvidal fight next?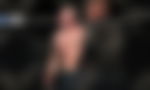 UFC matchmakers are yet to materialize the bout on paper. However, MMA fans have already started to speculate about the matchup that may take place soon enough, hopefully.
ADVERTISEMENT
Article continues below this ad
Colby is currently the second-ranked welterweight contender and Masvidal is at number four. Thus, they can face each other next to earn another shot at the UFC gold.
Number 3 ranked welterweight Leon Edwards is also deep in the title race. The Brit divides Masvidal and Covington in the rankings.
Watch This Story
Thus, UFC may set up Edwards against any one of the Top-5 welterweights to draft their upcoming 170 lbs title tale.
ADVERTISEMENT
Article continues below this ad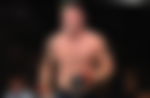 SOURCE- YouTube