UFC 38 is as much remembered for the event, as it is for what ensued later that night. During the early hours of July 14, 2002, an alcohol-fueled brawl took place outside a nightclub in London.
Looking back, the major protagonists of the infamous melee were Tito Ortiz and Lee Murray. Chuck Liddell was present in the club as well. However, he managed to escape the cops employing his presence of mind.
The brawl started with a friend of Tito jumping on the back of Pat Miletich, the inaugural UFC Welterweight champion. A friend of fellow UFC fighter, Lee Murray, KO'd the guy. He thought the friend was attacking Pat. This chain of events set off a scene of complete chaos.
UFC Hall of Famer Chuck Liddell, who competed in the UFC's Light Heavyweight division back then, also found himself amidst the chaos. To protect himself, he had to fight off anyone that came up upon him.
"I thought it was around five. It may be as high as seven or eight," Chuck said when asked how many guys he remembers knocking out that night while talking to Submission Radio. "I know how to fight in groups, I mean big brawls. I grew up fighting a lot and I hit hard," he said.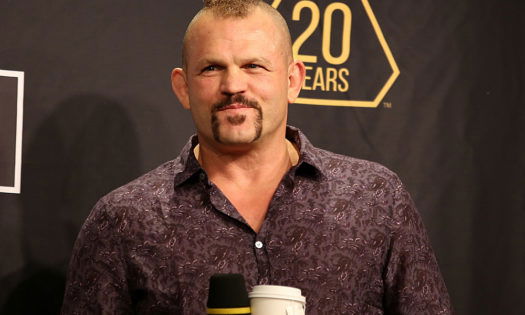 Chuck Liddell reveals the plan that helped him escape the cops that night
There is no video footage available from that night. Some people present on the scene that night have asserted that Murray knocked out Ortiz that night. However, Chuck remembers nothing of this sort.
"Everyone's got different memories of the night. I didn't see Tito and Murray square off at all. All I know is Tito was up and trying to go after him when the cop showed up," he said.
While some may find it astonishing that a man knocked out five people back-to-back, what is more impressive is how Chuck fled the situation. When the police arrived on the scene, they started separating people and getting them off each other.
The police captured everyone on the scene, except one. And that was Chuck.
Sensing the arrival of the cops, "The Iceman" put his arm around the first girl that he could see. He asked her out for breakfast and fooled the cops by walking out with her.
"When the cops showed up, I was just trying to help out a buddy. So I don't want someone to get hurt. When the cops showed and everybody was safe, it was time for me to get out of there.
"I put my arm around the first girl that I saw and asked her, 'Hey do you wanna have breakfast?'. And I just walked right by the cops. I was the only guy not detained by the cops," Chuck said.
He was courteous enough to buy the girl an actual breakfast the next morning. Chuck would later go on to have epic battles with Tito Ortiz inside the Octagon. However, Chuck has now retired from MMA.
Continue the conversation on Telegram, join other MMA fans on MMA Fans Group