Who is Iman Kawa- the Mother of the Kids of Jorge Masvidal?
Published 03/24/2020, 1:51 AM EDT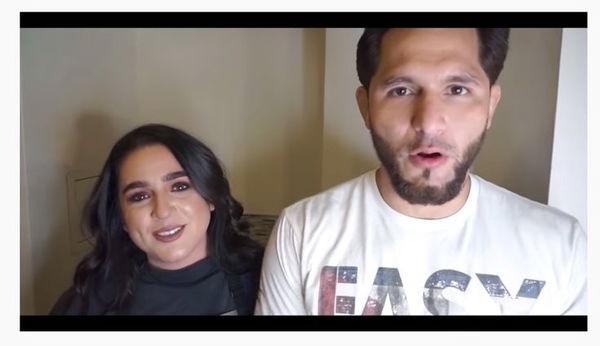 American Mixed Martial Artist Jorge Masvidal is currently competing in the Welterweight division of the Ultimate Fighting Championship (UFC).
ADVERTISEMENT
Article continues below this ad
Masvidal was born on November 12, 1984, to a Cuban father and Peruvian mother. Since during his young days in Miami, Masvidal was involved in street fighting. It slowly evolved to a more professional level.
In 2003, he made his kickboxing debut and won by unanimous decision. He started competing in the Bellator MMA in 2009. In 2011, he signed with Strikeforce. His UFC career began in 2013 where he still competes in the welterweight division.
ADVERTISEMENT
Article continues below this ad
In his personal life, Masvidal isn't known to have a wife. However, the 35-year old is a father of three. Florida native Iman Kawa is known to be the mother of Masvidal's children.
Who is Iman Kawa?
Iman Kawa was the girlfriend of Masvidal. She was born in Florida on June 19, 1988. She has five siblings. A few have reported that Kawa and Masvidal were together for around 10 years. When Masvidal and Kawa were together, they had three children- two daughters and a son.
While not much is known about Kawa, she has a YouTube
channel
with a name: "Better Than Your Mother". One of the videos from her channel also features Masvidal
Jorge Masvidal is looking to move to lightweight
Currently competing in the welterweight division, Masvidal now wants to win more fights.
UFC President Dana White is looking to set up Masvidal against Welterweight champion Kamaru Usman. After that, he might consider moving to the lightweight category to set himself up against the likes of Khabib Nurmagomedov.
ADVERTISEMENT
Article continues below this ad
Masvidal said that he would consider making a move if it is worth it.
"The money is gonna talk man," he said recently in a video on his YouTube channel. "155(pounds) is such a battle. Once I'm at around 172-173 pounds I'm at around 5% body fat already, 6% body fat. I don't have a lot of room to play with and still get to 155. It's a lot of water."
Currently weighing in at 170 lbs, dropping down by 15-20 lbs will not be an easy job. But Masvidal believes that he is ready to make the change and beat anybody if he is rewarded well.
ADVERTISEMENT
Article continues below this ad
"At 155 it'd be a little different. But that's not to say that I couldn't win and that I couldn't make the weight. I would just have to be rewarded so m***********g handsomely for me to drop down to 155 and compete with anybody. I would love to do it," he said