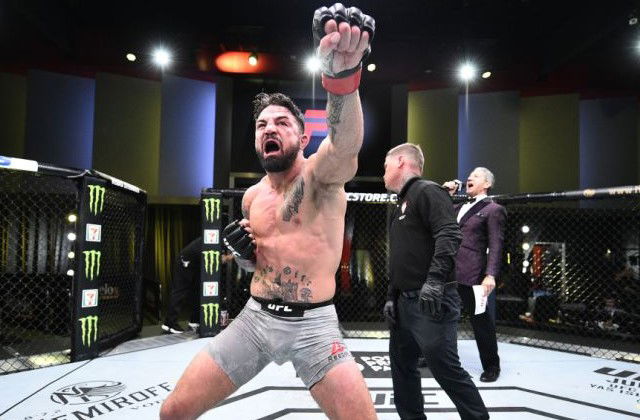 Mike Perry put up a dominating performance this past weekend against Mickey Gall. In the post-fight press conference, Perry expressed his desire to move up a weight class. His desire has received the nod from the former middleweight champ Robert Whittaker.
Perry's strategy to have only his girlfriend in his corner took up a major portion of the media coverage for the fight. It was due to his unorthodox corner strategy that his exploits inside the Octagon went under the radar. Facing a talented and tall prospect in Mickey Gall, Perry displayed his toughness throughout the fight. He was able to walk Gall down and land significant damage in the process.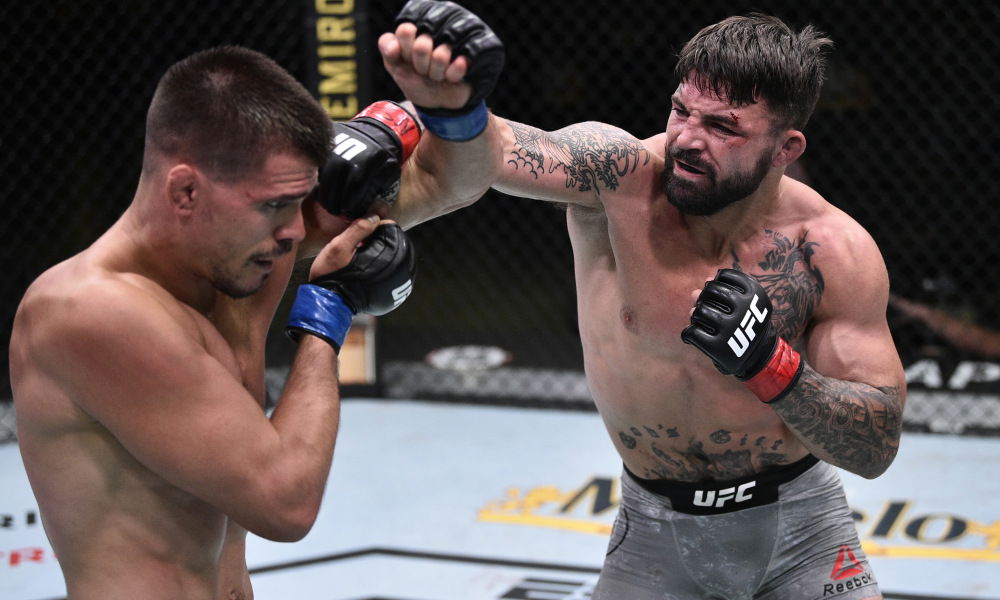 Given his strength, Perry has a fair chance of hanging at 185-pounds. Robert Whittaker, who has the experience of moving up from welterweight to middleweight, gave Perry a fair chance at a higher weight class.
"Yeah, definitely he could find the success," Robert Whittaker told Submission Radio when asked about Perry's chances at middleweight. "He's a tough guy. Every time I watch him he surprises me."
During his fight with Gall, Perry did a good job of getting in range with his opponent. Having the reach advantage, Gall preferred to circle on the outside. However, Perry found the opening and landed several powerful shots. Whittaker was particularly impressed with the power of 'Platinum Perry'.
"Even that last fight he wasn't faster than Mickey Gall. Everything that Gall threw he could handle it. He sprawled out of the shots. He countered with his shots. When he got on the top he did the damage and he must hit hard. I assume that's his ace," Whittaker added.
Robert Whittaker is trying to figure out what makes Mike Perry special
At the beginning of his time in the UFC, Perry was one of the most exciting prospects of the welterweight division. However, he could never put together enough momentum to get in serious title contention. Despite his losses, he has not compromised with his fighting style. Perry still loves to come forward and push the pace.
Robert Whittaker views him as an enigma. The New Zealand born Australian fighter is trying to crack the code behind Perry's success.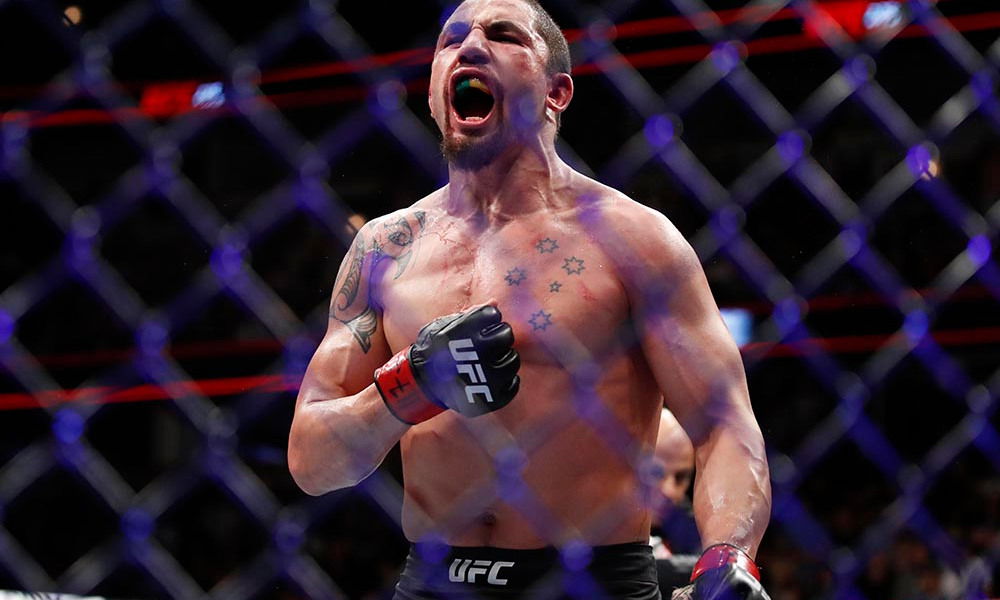 "Given he is tough as nails but he must hit hard. I'm trying to crack the enigma as to why is Mike Perry so successful as he is. Just with him being tough and hitting hard and his decent well-rounded skill set he could have success moving up," Whittaker said.
Perry wants to move up a weight class mainly to fight Darren Till. The two have been engaging in a back and forth war of words on social media with the insults often becoming extremely personal. The welterweight plans on moving to South Florida and work with Yoel Romero so that he can get a feel of the new division.
Perhaps he can also get some tips from Romero's stablemate Jorge Masvidal on how to knock out Darren Till. Meanwhile, Till is scheduled to fight Robert Whittaker next month on UFC Fight Island.
Continue the conversation on the app, join other MMA fans on MMA Fans App