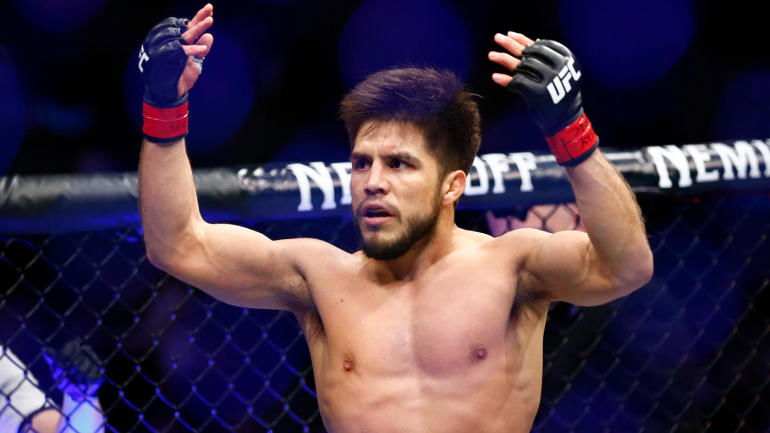 The UFC gave fans a glimpse of its November PPV and announced that both the men's and the women's 125 lbs championships will be on the line at UFC 255. As expected. former UFC flyweight champion Henry Cejudo is very vocal regarding any activity concerning the belts he vacated. 
In keeping with his fascination for trash-talking, 'The Messenger' targeted newly crowned flyweight king Figueiredo and his opponent Cody Garbrandt. He tweeted, "The 'rent a champ' vs 'No chin.' The winner gets a silver medal. And still Triple C (Dana White)"
The "rent a champ" vs "No chin." The winner gets a silver medal 🥈 😂 And still Triple C 🏆🏆🏆 @danawhite pic.twitter.com/fGKiwzn2HE

— Henry Cejudo (@HenryCejudo) August 7, 2020
These comments have not gone down well with former Strikeforce and UFC fighter, Isaac Vallie-Flagg. The retired competitor spotted the tweet and hit back at the UFC's fourth simultaneous two-division champion. 
He wrote, "Why retire then talk trash to people chasing a belt"
Why retire then talk trash to people chasing a belt 🤷🏽‍♂️

— ike vallie-flagg (@IKEVF) August 8, 2020
Henry Cejudo continues to get into the heads of UFC fighters
The comment may be Vallie-Flagg addressing Cejudo's activities ever since Petr Yan claimed the bantamweight championship at UFC 251. He stepped it up the following week when 'Deus da Guerra' finished Joseph Benavidez in round one. 
Read: WATCH: Henry Cejudo Mocks Deiveson Figueiredo After UFC Fight Night on Fight Island
'Triple C' has made it clear that he will only return to the UFC to fight featherweight champion Alexander Volkanovski. Hence, fans may concur with Vallie-Flagg's tweet as Cejudo is not likely to return to flyweight or bantamweight.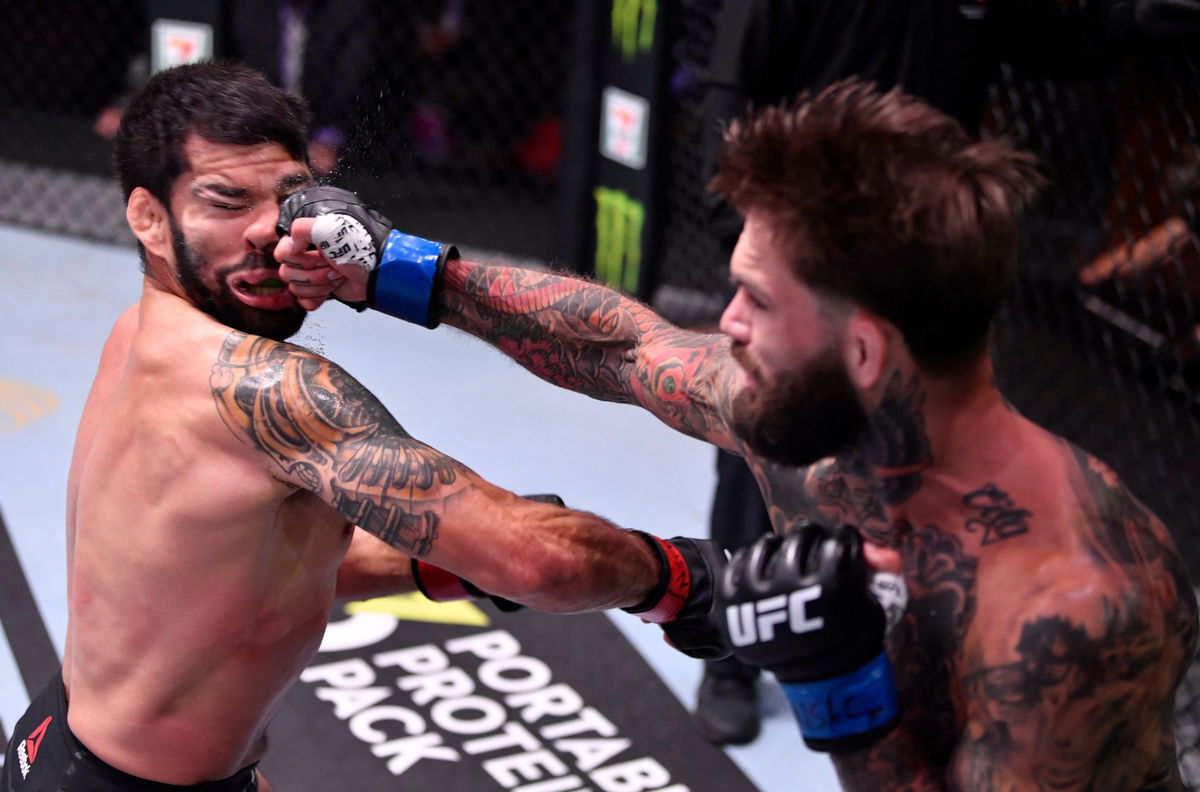 Cody Garbrandt ended a three-fight losing streak stunningly at UFC 250. His astonishing KO saw his stock rise, and he rose to third in the bantamweight rankings. Yet, he elected to move to flyweight and got rewarded with a title shot. 
'No Love' is a former bantamweight champion and holds a win over divisional legend Dominick Cruz. He has been in the crosshairs of Sean O'Malley ever since UFC 250.
Read: "I Hope You Don't Get Knocked Out at Strawweight" – Cody Garbrandt and Sean O'Malley Engage in a Twitter Banter
However, following the UFC's announcement, 'No Love' will feature heavily as a target for the 'King of Cringe.'
The next few months leading up to UFC 255 will certainly be interesting. Fans may even expect to see Cejudo follow up his banter with women's flyweight queen Valentina Shevchenko, who will defend her belt at the event against Jennifer Maia.
Read: "Get Ready to Bend the Knee"- Henry Cejudo Pulls Valentina Shevchenko's Leg
What do you make of Isaac Vallie-Flagg's response to Henry Cejudo? 
Sources: Henry Cejudo-Twitter, Isaac Vallie-Flagg-Twitter
Continue the conversation on the app, join other MMA fans on MMA Fans App