"UFC Will Never Make Such a Fight Again": Khabib Nurmagomedov Ahead of UFC 249
Published 03/07/2020, 1:41 PM EST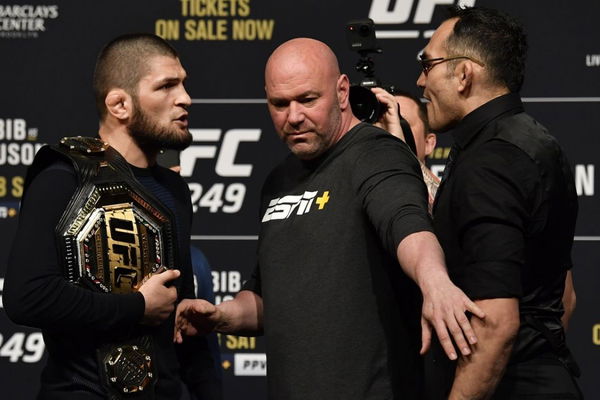 ---
---
The UFC universe is en route to experiencing possibly one of the greatest fights in history. Two of the most dominating forces in the Lightweight division, Khabib Nurmagomedov, and Tony Ferguson will lock horns come 18 April 2020 at UFC 249.
ADVERTISEMENT
Article continues below this ad
A fight between the two has been in the offing for quite some time now. Both fighters have been scheduled to face each other on several occasions in the past. Unfortunately, the fixture never materialized.
But this time, it looks like we will finally witness the showdown of showdowns. Khabib and Tony recently attended the press conference for UFC 249, and each seems determined to beat the other.
ADVERTISEMENT
Article continues below this ad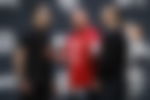 Both fighters understand the stakes that are riding on this fight. Khabib in an interview spoke about what this fight means to him. He said,
"This is not about belts, this is not about money, this is not about pay-per-view. Nothing. This is about history. After fifty years, people are gonna watch this fight. 'These guys fought in their prime when they had twelve-win streaks in UFC. After this fight, UFC (will) never make (such a) fight. 12 win-streak vs. 12 win-streak."
The Eagle has stated many times that Tony Ferguson is the toughest challenge he has come across. And "El Cucuy" feels the same way about the champion.
These fighters hold mutual respect to such a great extent that even while ridiculing each other during the press conference, they maintained the respect for each other's skills.
I like challenges: Khabib Nurmagomedov
Khabib Nurmagomedov has displayed a lot of elation about the fact that he will be facing someone like Tony Ferguson. He believes that the only way that a person can achieve the status of a legend is by overcoming the greatest challenges. He said,
"I'm gonna fight Tony Ferguson. People are talking about, 'Oh! Tony Ferguson can beat him. This is his toughest challenge.' This is what I like."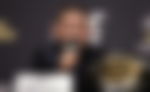 Hearing Khabib so enthusiastic and motivated about a rival is unheard of. What's more, is that Tony Ferguson too admitted that he is training harder than ever for his fight against Khabib.
Moreover, both fighters hold active streaks of 12 unbeaten fights in the UFC. Thus, the loser of the fight will be giving up a streak which he has fought long and hard for.
Who do you think will emerge victorious after the battle of their lifetimes, Khabib or Tony?
ADVERTISEMENT
Article continues below this ad
ADVERTISEMENT
Article continues below this ad