"Wow God is So Good!"- Derek Brunson With an Emotional Message After Victory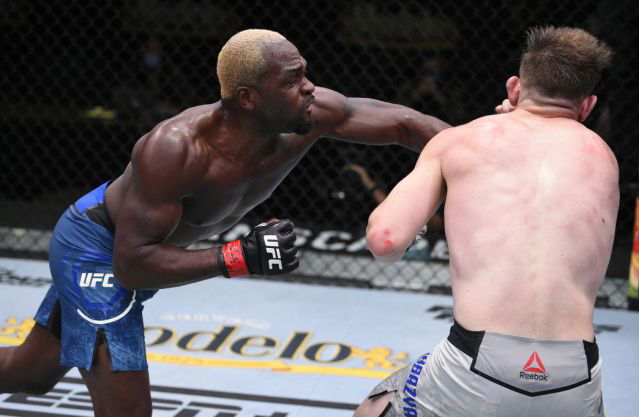 UFC's return to Las Vegas came to an end with Derek Brunson handing Edmen Shahbazyan the first loss of his MMA career.
While the undefeated Shahbazyan was deemed to be the favorite, Brunson shocked all his critics by winning the contest via a third-round knockout. Since his KO loss against Israel Adesanya, Brunson has evolved immeasurably.
Currently, he is on a three-fight win streak after having bested Shahbazyan. It was a special night for 'The Human Blanket', so much so that an overwhelmed Brunson went on to deliver an emotional message following his triumph.
ALSO READ- "He's Unwilling To Cut Off His Both Legs" – Joanne Calderwood Analyses Her Callout To Conor McGregor
Derek Brunson delivers an emotional message after KO win
Wow God is so good . I put my heart in it and he has seen me through . My family and friends have been so supportive . You guys are amazing . This one is for you all . WOOOOOOWWWWWW . ESPN what up !

— Derek Brunson (@DerekBrunson) August 2, 2020
Brunson, 36, took to Twitter and reflected on his latest victory over Shahbazyan. While he has received umpteen praises from elite fighters and UFC fans already, Brunson specially thanked his friends and family for the support.
"Wow God is so good. I put my heart in it and he has seen me through. My family and friends have been so supportive. You guys are amazing. This one is for you all. WOOOOOOWWWWWW. ESPN what up !" wrote Brunson on Twitter.
Brunson appeared confident and dominating from the first bell. Not only did he knock out Shahbazyan, he also managed to outpoint him on paper.
Right before the end of Round 2, @DerekBrunson UNLOADED on Shahbazyan with some nasty punches 😳 #UFCVegas5 pic.twitter.com/bg6TxANBfU

— ESPN MMA (@espnmma) August 2, 2020
Brunson landed 88 significant strikes in the contest, overpowering Shahbazyan's 35. He also notched four successful takedowns. Brunson made sure that it was painstakingly clear as to who was in control.
However, he still didn't let judges decide his fate. In the dying moments of the second round, Brunson made a huge statement by dishing out some nasty punishment.
In the third round, Brunson left no doubts and landed some big shots to seal the night in fashion.
What's next for Brunson?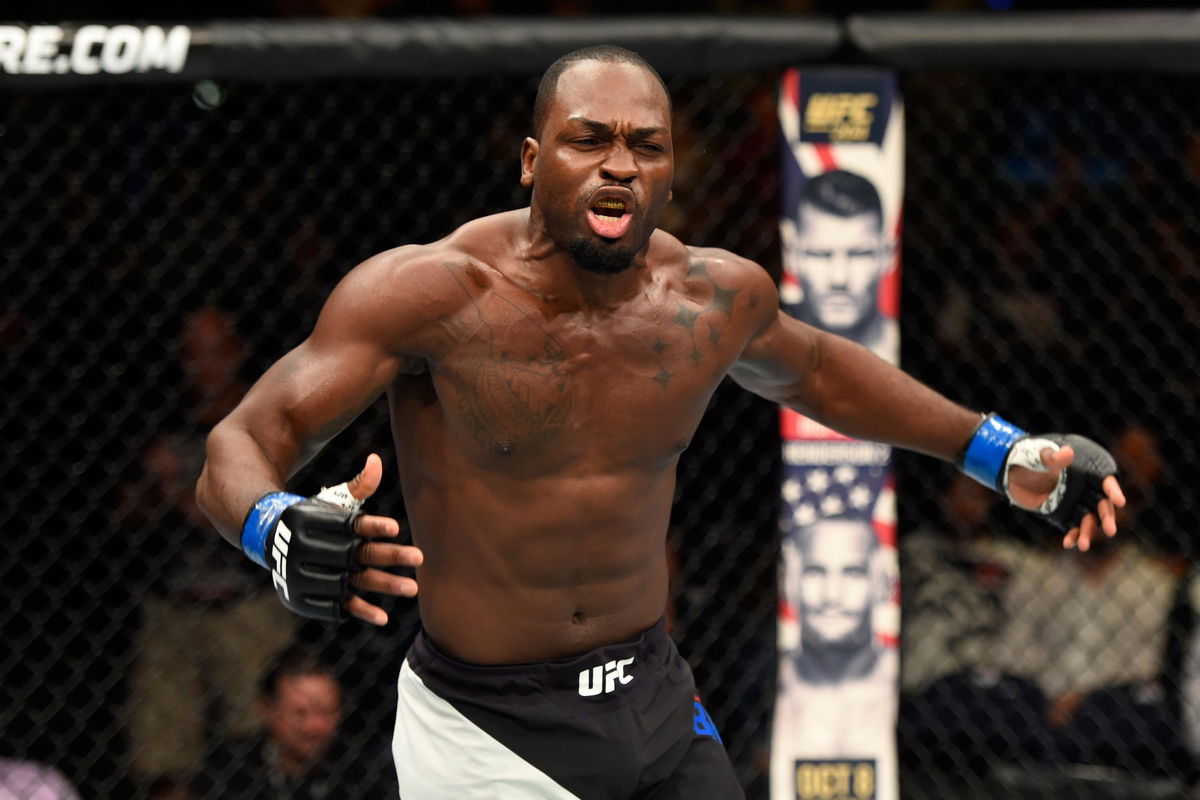 Brunson is now the eighth-ranked middleweight in an already stellar division. After his recent win, Brunson can very well bag a fight against Kelvin Gastelum next.
However, a fight against Darren Till makes more sense for Brunson at this point. Till recently labored through an unsuccessful outing against Robert Whittaker at UFC Fight Island.
The Brit is the sixth-ranked middleweight. Thus, Brunson can challenge him next to frame up his upcoming journey in the division. A couple of more wins can bring Brunson back into the middleweight title race.
However, the middleweight division is already stacked with killers like Israel Adesanya and Paulo Costa amongst others. That said, Brunson needs to buck up and maintain his consistency with these victories.
ALSO READ- "I Will Hunt Him Inside The Cage"- Paulo Costa Sends A Chilling Message To Israel Adesanya