Yoel Romero Breaks out New Dance Moves – Makes a Statement
Published 03/09/2020, 1:33 PM EDT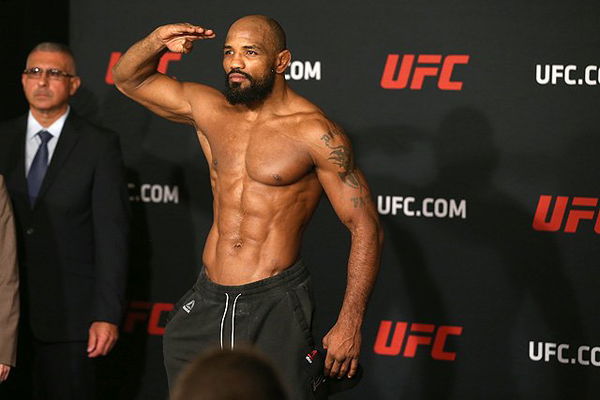 ---
---
Yoel Romero and Israel Adesanya faced off against each other in the main event of UFC 248. The match was one of the most hyped up matches in UFC history, but failed to deliver in action.
ADVERTISEMENT
Article continues below this ad
Some say that the action-packed co-main event overshadowed the main event. Others blame the fighting style and claimed it was a "chess match" between two of the best mixed martial artists in the middleweight division. It does not matter what the reason was, we can all come to a consensus that the main event did not live up to the hype.
Both fighters blamed each other for not engaging in the match.
ADVERTISEMENT
Article continues below this ad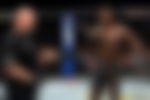 Yoel Romero claims that Israel Adesanya ran from him
During the match, Romero tagged Adesanya, which completely changed the complexion of the fight. From that, Adesanya preferred to stay and strike from the outside.
However, the Cuban fighter was unimpressed. During the post-fight press conference, he said;
"Every time you get after him, he would run. Every time you get near him, he would run and run outside."
Romero identified himself with Mike Tyson. saying, "Everybody has a plan until Mike hit them in the face."
"He's a kickboxer. Apparently, a great kickboxer. Look at his face." Romero told the media.
It can be understood why Israel Adesanya decided to evade Romero's shots during the fight. Although Romero is an Olympic level wrestler, he has fallen in love with striking, developing lethal striking capabilities with the power to knock anyone out.
Romero pulls off another set of dance moves
Leg-kicks were a key to Adesanya's victory in the match. Adesanya attempted 29 leg kicks, out of which 25 found its mark.
Check out Romero's leg after the fight.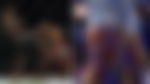 After being on the receiving end of brutal leg kicks, you may expect Romero to struggle to even walk. But, when asked about his legs, the "Soldier of God" wasted no time in getting up and pulling off some dance moves, indicating that Adesanya's leg kicks were insignificant.
ADVERTISEMENT
Article continues below this ad
Although he lost the fight on the judges' scorecards, many believe that the Cuban is the people's champion. The fight was a close one and could have gone either way.
ADVERTISEMENT
Article continues below this ad
What's next? Romero did claim that he wants to fight for a long time. A fight with Jared Cannonier in the future could be interesting to watch.