"Yoel Romero Needs a Coach Who Will Smack Him"- Chael Sonnen Goes Hard on Yoel Romero
Published 03/05/2020, 11:27 AM EST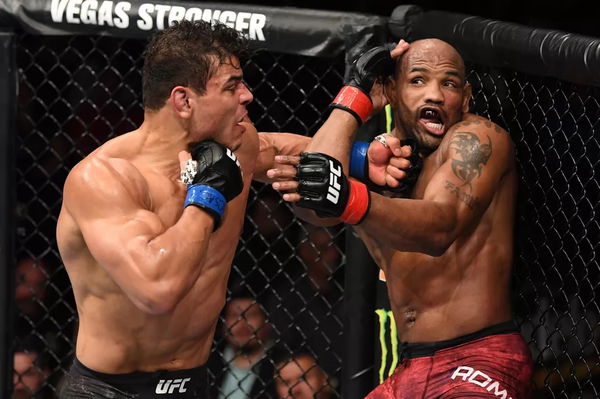 ---
---
This Saturday, Israel Adesanya will face Yoel Romero for the middleweight championship at UFC 248. Ahead of their bout, Chael Sonnen and Ariel Helwani got into a heated debate on ESPN's Ariel and the Bad Guy.
ADVERTISEMENT
Article continues below this ad
Within two years of his UFC debut, the "Last Stylebender" obliterated Robert Whittaker in the second round to claim the UFC middleweight championship. Since then, he has called out the toughest challenges in the division.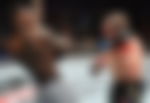 ADVERTISEMENT
Article continues below this ad
Yoel Romero is one of the oldest, yet the toughest challenger in the division. The Soldier of God is one of the scariest athletes in the division. He has won a silver medal in 2000 Olympics in Freestyle Wrestling. Therefore it is safe to say that he is one of the best wrestlers in the division.
Ariel Helwani and Chael Sonnen go at it
On the show, Helwani said that Yoel Romero is not the toughest challenge for Israel Adesanya. Although Romero is the superior wrestler, he barely utilises it. He lost both fights with Whittaker and Adesanya stopped Whittaker in the second round.
On the other hand, Sonnen has a completely different opinion. He said:
"All the pressure is on Adesanya."
Since Adesanya calls out only tough fights, Sonnen says that he will be under immense pressure to win the fight. Because Romero lost to Whittaker (twice) and Paulo Costa, Sonnen believes that Adesanya is aware that Romero is not worthy of a title shot. A loss to Romero can be costly for Adesanya.
Chael Sonnen reveals how Yoel Romero can win
Sonnen said: "Yoel's gonna need a coach who he can trust and respect, who will grab him by the collar and smack him a few times and say, go darn it! You're gonna bring your skills with you this time. You have been wrestling since you were a little boy." 
ADVERTISEMENT
Article continues below this ad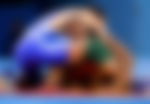 He said that Yoel should not throw away rounds or wait for the perfect moment to blitz in and catch Adesanya. It's an easy win for Yoel if he utilises his wrestling and holds down Adesanya during the entirety of the match.
Although Romero has the power to knock anyone out, Adesanya's striking is on another level. He is one of the best strikers, not only in the division but in the entire UFC. However, Romero might never get close to Adesanya.
ADVERTISEMENT
Article continues below this ad
Adesanya can pick apart Romero from a distance and has a huge chance or stopping him in the later rounds. However, Romero can be a nightmare matchup for Adesanya if he goes the wrestling route.