"You Are an A**hole and a Cheat"- Michael Bisping Takes a Dig at Jon Jones and Fabricio Werdum
Published 05/01/2020, 2:45 PM EDT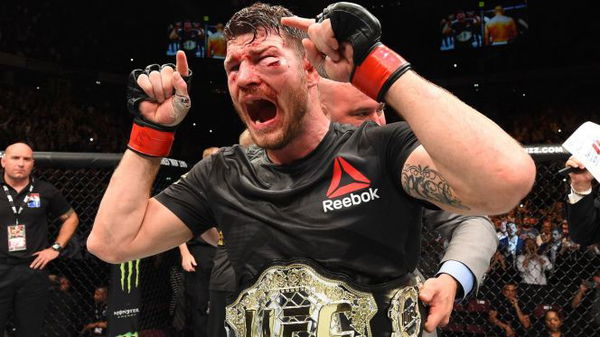 ---
---
People often assume that doing something illegal is the worst thing someone can do. However, many feel ratting on other people doing the same activity is worse than committing the act in itself. Michael Bisping breaks this down alongside comedian Luis J Gomes on the newest edition of Believe You Me with Michael Bisping.
ADVERTISEMENT
Article continues below this ad
Doping and the use of performance-enhancing drugs are taboo all over the world and in the MMA circuit, more so. Considering how one's actions when hopped up on these drugs can result in permanent damage to their opponent, like that to Michael Bisping.
However, snitching on other fighters in search of a reduced sentence seems worse than the violence alone. As Bisping so eloquently puts it,
ADVERTISEMENT
Article continues below this ad
"For me, it's a double dishonor. Number 1, you cheated. you took steroids. You're a f*****g a**hole and a piece of s**t. You're a cheat…doing that and you get caught. And then you say 'Do you know what, if you minimize my sentence I'll rat out the other people that also do it. Maybe I'll rat out my drug dealer'." said Michael Bisping
When Jon Jones and Fabricio Werdum Did the Same
It is quite impossible to talk about all things unethical without Jon Jones' name coming up. They discuss how Jones is the reason as to why the clause came into existence. 
Gomes jokes about how snitching might be on the top of all the "scumbag moves" that Jones has ever pulled.
And rightly so, one must be the lowest of the low if they commit such an infraction and try to weasel their way out of it by putting others in trouble.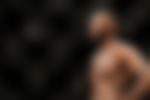 "It's the worst, it's the worst of them all, it really is. And fucking Werdum as well, I'm sorry Fabricio, but for that, it's a little shitty," claims The Count
Bisping goes on to call Fabricio Werdum out, about the same. Even though he acknowledges the fact that the 42-year-old is a legendary fighter, he feels it is unacceptable.
UFC 249 has a card stacked with a number of breathtaking fixtures. The preliminary card features Werdum taking on Aleksei Oleinik.
Michael Bisping and Luis Gomes Decode the USADA Clause
It is only natural to assume that the clause requires the perpetrator's tip, on a particular fighter in the promotion, to pan out into a conviction or the discovery of a culprit. For it is highly unlikely for the USADA to offer a reduced sentence to someone for a bogus tip.
"It must have to lead to a suspension or actual penalty. It's gotta be something that's credible, somebody who is in the UFC and it leads to actual prosecution. Otherwise, they're just throwing out fake info," said Bisping as he explains the clause on his podcast.
Following with Gomes goes on to spell out an ethical way of "snitching" to the USADA in a way that does not harm a particular fighter.
ADVERTISEMENT
Article continues below this ad
"Just being cooperative is one thing. Actually giving information against other fighters is a whole other category. I wouldn't have a problem with it… if they were giving information on how the fighters are masking it now.
But when you yourself are the culprit and you get caught red-handed then you're going to go and take down other guys?" says Gomes as he offers a more honorable way of giving up information.
"Do you know why they take advantage of that? Because they are b*****s. Snitches get stitches. Because they are f*****g b*****s. I don't know how anybody that wins when they're taking steroids, can look at themselves in the mirror. You f*****g cheated."
ADVERTISEMENT
Article continues below this ad
"Then you get caught. Then you say, 'Do you know what? To get myself out of it. I'll give you some information on somebody else. You're a piece of shit." says Bisping rather crudely as he demands fighters to conduct themselves with more honor.
Do you think snitching on other fighters is immoral or a necessary evil to keep the sport pure?