"You Are Only 50 Years Old": Khabib Nurmagomedov Makes Fun of Daniel Cormier
Published 03/16/2020, 10:49 AM EDT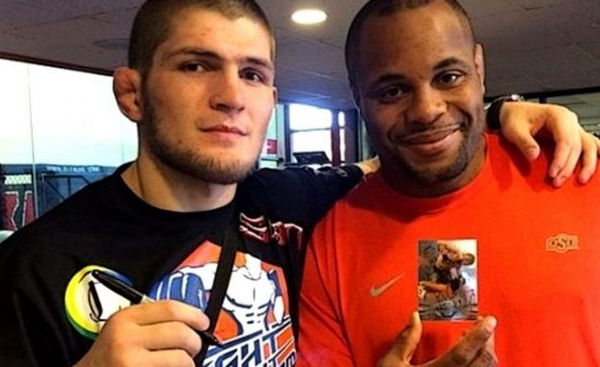 ---
---
Recently, Khabib Nurmagomedov and Henry Cejudo debated over who is the Greatest Combat Athlete of All Time. Although Khabib picked Daniel Cormier at first, he did have a piece of advice for the former Olympian.
ADVERTISEMENT
Article continues below this ad
Dominance MMA had their second annual meeting in which many great athletes were present. However, two fighters stole the show.
Henry Cejudo and Khabib Nurmagomedov got into a disagreement.
ADVERTISEMENT
Article continues below this ad
Cejudo was adamant that he was the greatest combat sports athlete of all time. Holding two championships simultaneously may not be a new thing in the UFC. But, the level of competition Cejudo has defeated is crazy. He holds victories over Demetrious Johnson, TJ Dillashaw and Marlon Moraes.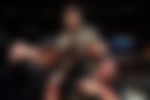 However, that was not enough to convince the lightweight champion as he disagreed with Cejudo.
Khabib Nurmagomedov reveals his choice
"Who is the Greatest Combat Athlete of All Time right now?" Henry Cejudo asked Khabib.
"Daniel Cormier," the Dagestani responded while bursting out in laughter.
"If you don't know, now you know," Nurmagomedov added.
Daniel Cormier is a former Olympian who was a two-division champion in the UFC. As of now, Cormier is looking forward to reclaiming his heavyweight belt back from Stipe Miocic.
Later on, when Cejudo posed the same question one more time, Khabib did agree with the bantamweight champion when he said:
"Yes, Olympic gold champion, I agree. Right now, it is Henry Cejudo." However, Khabib did not want to leave his good friend DC out of the conversation. He said:
"DC, you have time brother, you are only 50 years old. Olympic Games, let's take the medal."
ADVERTISEMENT
Article continues below this ad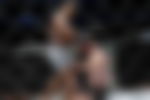 DC may have not won the Olympic gold, but he was a double-champ too. Cormier has defeated some of the best light heavyweights and heavyweights. At 40 years old, DC is still competing and he is better than most heavyweights. Cormier wants to fight Stipe in a trilogy.
On the other hand, Cejudo might be a great combat athlete for now. But, the Messenger has a tough challenge ahead of him. He will face featherweight Legend José Aldo in his first-ever title defence at bantamweight. If he can add Aldo to his résumé, he will be one of the all-time greats.
ADVERTISEMENT
Article continues below this ad
Who do you think is the Greatest Combat Sports Athlete of All Time? Cejuo, DC or someone else?