"You Can Do Anything"- Yoel Romero In No Mood To Retire
Published 03/05/2020, 12:06 PM EST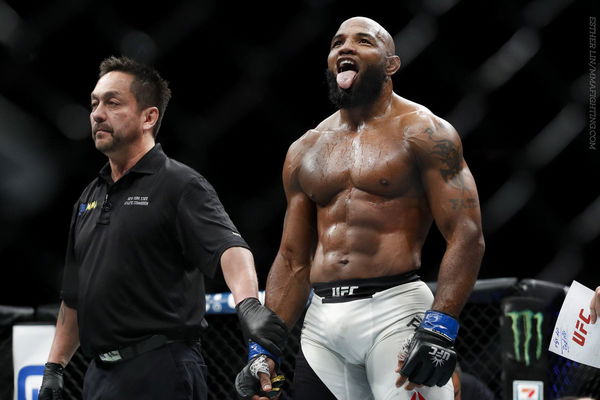 ---
---
Yoel Romero could very well be made the poster boy for fighters who are slightly advanced in age. Romero challenges Israel Adesanya for the UFC Middleweight Title in the headliner at UFC 248 in Las Vegas.
ADVERTISEMENT
Article continues below this ad
Romero popularly known as the Cuban Powerhouse and rightly so. His built is eons better than your average 42-year-old. Romero says he is on a mission to prove that age is just a number.
"Basically I want to prove there are no limits, age is pretty much just a number for me. I think you can do anything if you believe in yourself. That if you live in a disciplined lifestyle, if you live in a not so emotional life, if you live under a conviction, anything is possible."- Yoel Romero
ADVERTISEMENT
Article continues below this ad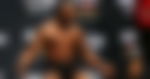 To everyone's surprise, the Soldier of God has confirmed that he will be fighting for yet another decade. Which seems a very high possibility if he continues progressing at his current rate.
"Yeah (I want to fight 10 more years)," Romero said. "Sport is life. I love my life. I love life and I love the sport, so I want to continue having life so I need to keep doing sports."- Yoel Romero
Yoel Romero Set To Make History
Yoel Romero has a lot of experience with title bouts. He has had three opportunities in total out of which he was ruled ineligible to fight for the title in two bouts due to his inability to make weight.
ADVERTISEMENT
Article continues below this ad
His history in title bouts has raised a lot of questions regarding whether or not he is worthy of being given another crack at the title. Even though Romero was called up at the request of Israel Adesanya himself after Paulo Costa was ruled out due to an injury.
"He wants to fight the very, very best. When I used to wrestle, most people didn't want to fight with me in wrestling. But there was always someone with the courage to face me, and I like that."- Yoel Romero on why he deserves another shot at the title.
Romero is a highly explosive fighter. He has the unique ability to dictate the pace of the game at his convenience.  When he seems tired and slow, he instantaneously switches on the attack and catches his opponent off-guard.
ADVERTISEMENT
Article continues below this ad
Fighters fighting past the age of 40 is not completely unheard of. The likes of Randy Couture and Mark Hunt did it. But they did not commit to fighting past the age of 50. Yoel Romero will certainly put on a great show for the fans in order to prove his mettle.