"You Have To Give Up"- When Khabib Nurmagomedov Trash Talked Michael Johnson at UFC 205
Published 09/03/2020, 8:43 AM EDT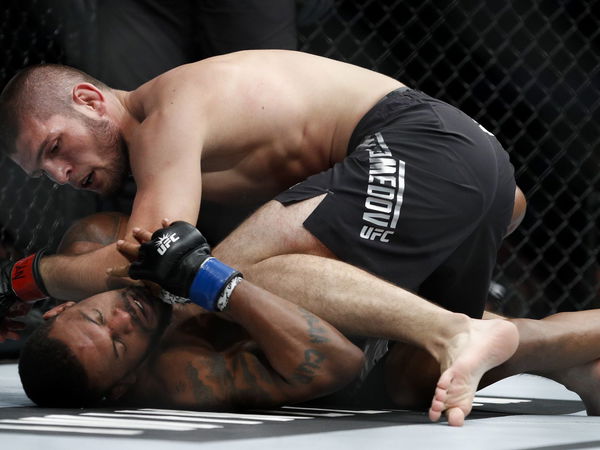 Khabib Nurmagomedov is now synonymous with being the undisputed 155-pound champion of the UFC and arguably the consensus MMA GOAT. However, back in 2016, 'The Eagle' was still clawing his path towards title contention in the leading MMA organization. Moreover, fans of the sport were beginning to see the potential that Khabib Nurmagomedov had against high-level competition.
ADVERTISEMENT
Article continues below this ad
Chiefly, UFC 205 was the biggest showcase up to that point for the Dagestani fighter when he faced off against Michael Johnson. Additionally, he managed to capitalize on the big stage which was headlined by megastar Conor McGregor. Nurmagomedov utilized his opportunity to put forth a dominant display and sent a message to his fellow lightweights.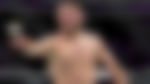 ADVERTISEMENT
Article continues below this ad
Khabib was rocked early in the first round by Johnson who has notoriously fast hands in the southpaw stance. This was the only adversity that 'The Eagle' faced as he sat in the driver's seat for the remainder of the fight. Moreover, he began talking to 'The Menace' in the middle of the fight while reining down heavy blows.
Khabib Nurmagomedov: 'Real talk'
The now undisputed lightweight champion had choice words for his opponent in what he referred to as 'Real Talk'. Nurmagomedov seemingly dismissed the notion that he was trash-talking his opponent, however conventionally fans and critics might disagree.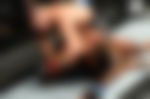 "You have to give up, I need to fight for the title. You know this, I deserve this. Out of everybody I deserve this. Hey! I need to fight for the title"
Not to mention, following the fight, he spoke to the media and gave further explained what he told Johnson. His sentiments to fight for the title were apparent as Khabib's message was heard loud and clear.
ADVERTISEMENT
Article continues below this ad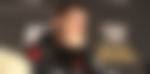 "Yeah, I little bit talk with him. I tell him, 'hey! I have to fight for the title, you know this. Tell him I don't want to smash your face, and I already beat you. You have to give up. He keeps fighting."
Furthermore, his distaste of Conor McGregor began taking center stage as he exploded in the post-fight interview. MMA fans were witness to the coming-out party for the Sambo specialist who is now one of the biggest stars in the sport. His fighting words at UFC 205 and drive to become champion are a reflection of the fierce competitor he is.
ADVERTISEMENT
Article continues below this ad
Also Watch- UFC 205: Khabib Nurmagomedov Backstage Interview