"You F****** Idiots Cover This Sport" – Dana White Blasts MMA Media
Published 06/17/2020, 1:59 PM EDT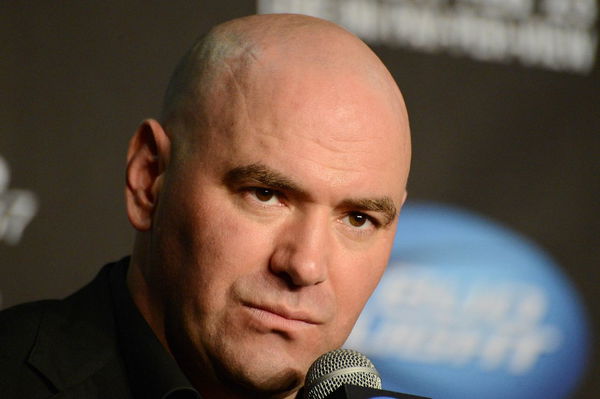 ---
---
In a recent interview with Dave Schmulenson, UFC President Dana White went off on the MMA media.
ADVERTISEMENT
Article continues below this ad
A few days ago, Dana White called out the media for writing "bullsh*t" stories based on his comments on Conor McGregor. Although White clarified the situation, several articles revolving around White were already published.
Seemingly irate, White once again ranted about the media on the Schmozone podcast.
ADVERTISEMENT
Article continues below this ad
"You know how I have this love-hate, mostly hate-hate relationship with the media… A lot of these guys are not real media guys, as far as I am concerned, you know? For instance, the other day when I was b***hing about the Conor McGregor headlines, about how I ripped Conor McGregor and all this crazy shit."
Dana White lambasts the media
"They don't even interview you. They watch an interview that you do. Then they write stories off of that interview without fact-checking or really knowing what the situation is. And they just write stories," White said.
"It reminds me of when you were in school. And they used to sit the whole class in a circle and you'd whisper in each other's ear. And by the time it got to the other side of the room, it wasn't even the same."
White was harshly criticized for resuming live sports during the pandemic. The media trashed him for ignoring the severity of the situation.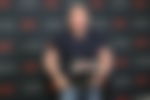 ADVERTISEMENT
Article continues below this ad
"There were actually some guys in the media — when the whole pandemic started that fought against us… hard! Fought against us to not be able to put on events."
The coronavirus pandemic has forced many companies to reduce their workforce. For example, The Athletic and Asia's largest MMA organization, One Fighting Championship, laid off a lot of their staff. White, on the other hand, has not yet fired any personnel from his organization.
According to White, many more people will be left without jobs soon.
ADVERTISEMENT
Article continues below this ad
"You f**king idiots cover this sport. What do you think is gonna happen if there are no fights happening? What are you gonna cover? — I never wanna see anybody lose their job but it's really hard for me to feel sorry for people because it's coming. And you're gonna see a lot of people in the media getting laid off over the next six months."
What do you think about Dana White's comments?