"You Wanna Fight or You Want Attention?"- Marlon Vera Blasts Urijah Faber
Published 05/19/2020, 4:35 PM EDT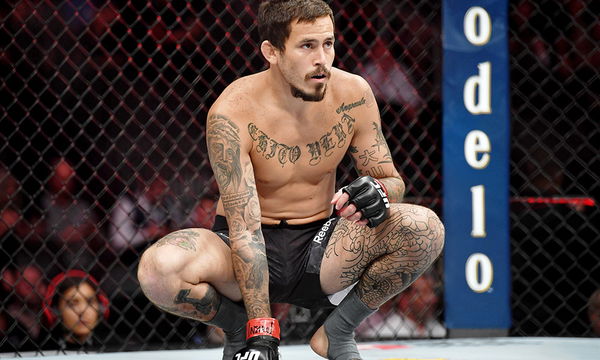 ---
---
The Coronavirus epidemic has brought a series of changes to practically everything all over the world. Therefore, it is no surprise that it has affected the fight card for UFC events as well. Consequently, Urijah Faber was looking to replace Song Yadong in the fight against Marlon Vera.
ADVERTISEMENT
Article continues below this ad
According to multiple reports from ESPN, the Chinese lightweight was facing a series of visa complications. These complications would have left him unavailable for his fight against Chito on May 17.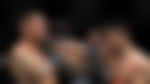 ADVERTISEMENT
Article continues below this ad
Therefore, The California Kid stepped up and weighed in, instead of Song at the UFC official weigh-ins. However, the UFC was able to bring the issue under control and Yadong took the stage as planned. The fight ended in favor of The Terminator, a result that surprised several fans and MMA pundits.
Urijah Faber ducking a fight against Chito?
Vera while in conversation with Ariel Helwani recalls his interaction with Faber immediately after his shocking loss to Yadong. He claims that Faber offered to fight him before his fight against Yadong. However, he changed his tune after the fight came to an end.
"When the fight was over, backstage, of course, I was mad. I was like, 'Hey Faber, you were doing all this so you're gonna step up. Let's fight [in] the next show. And then he was like, 'Oh you're calling out a 40-year-old man?' I'm like, 'Yesterday you weren't acting like a 40-year-old. You were acting like a lion. And everybody was like, 'Ohh so cool'," said Marlon Vera detailing his encounter with Faber.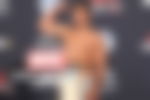 Marlon followed up by calling Faber's intentions out saying, "You wanna fight or you want attention? I'm a fighter. I don't do it for the Gram. I do it for my family, I have dreams. I wanna be a world champion. I do it because I want it because this is the plan I set for my life."
Marlon Vera wants to move on
Ideally, Vera desires a rematch against Song Yadong. However, he understands how difficult it is to organize a fight like that. Which is why he vows to move on.
ADVERTISEMENT
Article continues below this ad
"I'm not calling him out. I don't care about him. I would like a rematch with Song. The UFC don't do rematch. So I won't waste energy. I'm moving forward," said Vera with a rather positive outlook to his loss.
Even though it wasn't pleasant, it made him stronger. For now, he wants to look forward to better things on the horizon.
The loss to Yadong marked the end of a winning streak of 5 fights since August 2018. Chito's frustration is quite justified. However, it is a nice change to see a fighter take a loss for what it is, a lesson.
ADVERTISEMENT
Article continues below this ad
Who do you think Maron Vera will fight next?