"You Weren't Ready to Finish Anybody"- Kamaru Usman Rubbishes Colby Covington's Fake Foul Claims
Published 03/11/2020, 5:58 AM EDT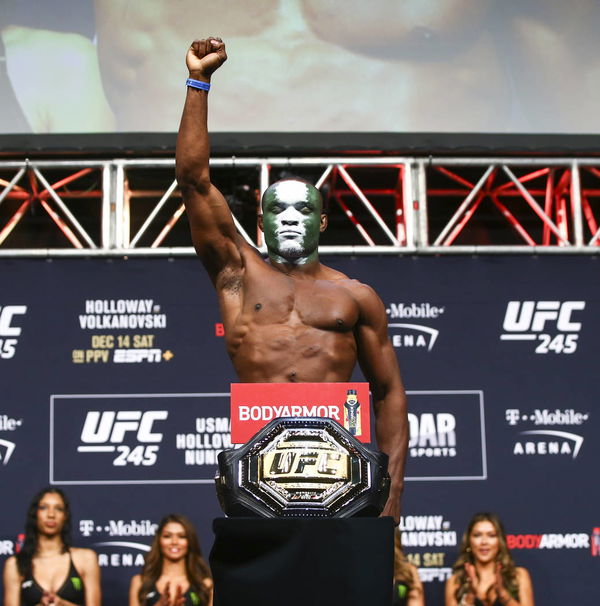 UFC Welterweight champ Kamaru Usman has rubbished Colby Covington's fake foul claims about what went down in December at UFC 245.
ADVERTISEMENT
Article continues below this ad
The 32-year-old "The Nigerian Nightmare" had successfully defended his welterweight title against Covington at December's UFC 245. Usman had finished Covington in the fifth round by TKO, a decision which he immediately challenged.
Covington, in particular, was upset with Marc Goddard, the British referee who stopped the fight right at the last minute.
ADVERTISEMENT
Article continues below this ad
Covington publicly spoke about the loss claiming the early stoppage and exception with which Usman's final blows were accepted for counting.
While talking to MMA Junkie recently, Kamaru Usman said that he still doesn't get why Covington is trying to press the matter when the video evidence is already out there to prove otherwise.
Usman believes that he wasn't faking that groin shot and eye poke by Covington which prompted referee Goddard to stop the action.
"This kid's tiring. Like I was asked earlier, going to these shows and things like that, it gets tiring for a while, and I just kind of want to back out and indulge in my family and being at home, so I had to unplug for a little while, but those claims are stupid," he was quoted as saying by MMA Junkie.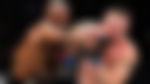 He further pointed out things that were called illegal and added that Covington was nowhere close to beating him.
"There's a clear-cut video. Your fingers went in my eye, easy as that, and at the same time, like the cup shot, I can't touch on that enough." Usman said.
ADVERTISEMENT
Article continues below this ad
Further talking about the reaction timing, Usman said the break was literally about 10 seconds after he got grazed in the cup.
"It's like Boom, I got grazed in the cup to where it's like I'm anticipating that pain to come, and it's not that bad. Ok ref, let's keep going, to where now he's saying, 'You faked it. I was ready to finish you."
"You weren't ready to finish anybody. At the end of the day, if you were ready to finish me, why didn't you finish me at the end of the fight?"
ADVERTISEMENT
Article continues below this ad
Kamaru Usman vs Jorge Masvidal?
Usman has also welcomed the idea of Masvidal being his next opponent saying that it all depends on a contract for the fight. It still remains to be seen whether Usman vs Masvidal fight would be in promotion's annual blockbuster International Fight Week card in July.