"You're a Sc**bag!" Colby Covington Rains Down on Jon Jones
Published 06/05/2020, 5:25 AM EDT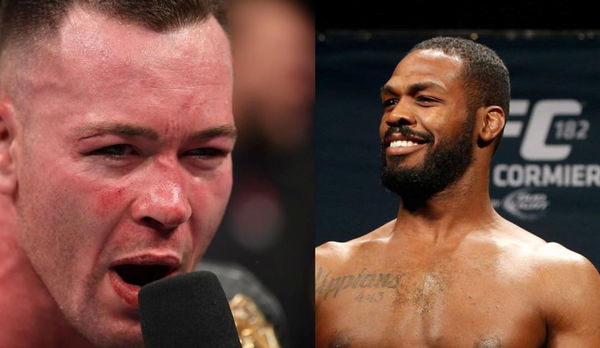 ---
---
Colby Covington has been really active in the media's spotlight recently. The former Welterweight title contender parted ways with American Top Team due to his visible inability to restrain trash-talk directed towards his teammates. However, in a recent interview with Submission Radio, he also trashed Light Heavyweight, Jon Jones.
ADVERTISEMENT
Article continues below this ad
"Bones" recently made an appearance in public during the violent protests that engulf the USA today. He did his bit in preventing violence by taking away spray cans from vandals. He also vowed to help the store owners who faced tragic and drastic losses at the hands of angry crowds.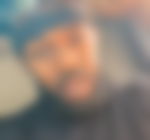 ADVERTISEMENT
Article continues below this ad
The MMA community and many people across the globe praised Jones for his initiative. However, it appears like "The Chaos" Colby Covington is not "buying" it. In the interview with Submission Radio, he said,
"The [weirdest] thing about the Jon Jones thing is that he just conveniently has a camera set-up right as he is stealing spray cans from two protesters and rioters in the street. I just think it's hilarious how fake he is! And now he's trying to act like a baby-faced hero?! Dude, you're a sc**bag!"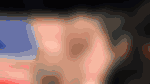 Colby Covington advocates permanent suspension of Jon Jones
Carrying on with his rant about Jones, Colby said that Jones should not be at the pedestal that he stands at today. He said that Jones' history of crimes and failed drug test weigh over his accomplishments. Colby said,
"Dude, you were just shooting guns, getting a DUI last week, man! Where were you at when the cops were there?! You were just wrapping a Bentley around a pole, two h**kers in the back. While your wife and kids were at home. Where were you then?! All the steroids you've done, all the cocaine you've done. Man, you're not a good guy! You're not a hero, Jon! Stop trying to act like you're a hero!"
Jones and Dana White ensued a quite public disagreement regarding Jones' pay and his fight purse to fight Francis Ngannou. However, the feud ended with Jones announcing that he will be vacating the Light Heavyweight title.
ADVERTISEMENT
Article continues below this ad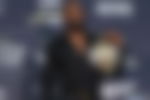 Even though Dana White issued a public statement that he is confident that he and Jones will sort things out, Covington believes that Jones is out there in the streets to look good and finally crack a good deal with Dana. Conington said,
"It's pathetic! The guy's out there begging for money! And all of a sudden, mysteriously, there's just a cameraman set-up. And he's the good guy again. He's a baby-faced hero and wants to look good for negotiations with Dana, his boss. So, the guy is a complete joke. He doesn't deserve to be paid. Look at his history, his track record. It's one thing to make a mistake. But it's another thing to make the same mistake one after another. The guy's a dirtbag. He should be suspended for his whole career."
ADVERTISEMENT
Article continues below this ad
What do you think about Colby's comments on Jones? Would it be correct to call Jones' actions publicity stunts? Let us know what you think in the comments section!