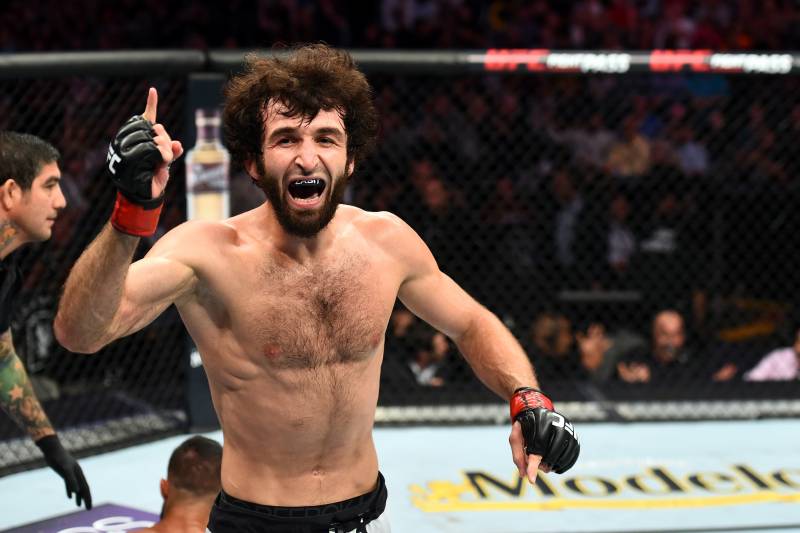 Conor McGregor seems to be a favorite pick for all fighters. Anyone who is asked about the one fight they want to have in their career, McGregor's name inevitably pops up.
Following this unique trend, Zabit Magomedsharipov too stated that he wants to fight McGregor at Lightweight. He is currently aiming to upgrade his weight decision and revealed that he does not find making weight difficult anymore.
When asked about fighting McGregor, Zabit said, "I will fight Mcgregor. I can. (So) why not?
Zabit currently fights in the Featherweight Division at UFC. He has a stunning record of 18-1-0. Out of his 18 wins, the majority were bagged by submission. This speaks a lot about his fighting style. The Russian employs the use of Sanda in the Octagon. Sanda is a Chinese martial art, consisting of a combination of traditional Kung Fu and modern combat fighting. This lethal combination of expertise makes Zabit a deadly opponent.
Zabit depends heavily on submission moves to overpower their opponents. He is dynamic and unpredictable with his striking. Will Zabit prove to be another opponent too tough for Conor to overpower?
Conor McGregor: Fighters' favorite
Zabit is just one amongst the many who claim they want McGregor in the octagon. And with good reason. McGregor always has been a dynamic personality both inside and outside the cage. His flair goes to the extent of getting other fighters on the UFC Roster to admit that he is an inspiration. This is highly unheard of, as fighters rarely admit to looking up to possible opponents.
The previous claim made in regards to a fight with Mcgregor was by Kamaru Usman. The Welterweight Champion went on record to state that there might be a possibility that he'll face McGregor at International Fight Week 2020. Of course, the possibilities of that happening seem negligible as Dana White had earlier announced that Kamaru will definitely be facing Jorge Masvidal next.
While the unsettling wave of fighters grasping for McGregor continues to rise, The Notorious is patiently waiting for vengeance against Khabib. Is the rising number of potential opponents a cause for concern for Team McGregor and their plans for the future?
Continue the conversation on Telegram, join other MMA fans on MMA Fans Group