UFC Welterweight Takashi Sato earned a first-round finish over Jason Witt at UFC on ESPN 12. The TKO finish came in 48 seconds of the fight, as Sato landed a thunderous left that put down Witt. The 25-foot UFC cage in the Apex facility has continued to churn out exciting and brisk finishes throughout its usage.
The UFC prepares to move to Yas 'Fight Island' following the events of UFC on ESPN 12 in Vegas.
Takashi Sato vs Jason Witt: Story of the fight
Takashi 'Ten' Sato showed great composure in his lighting fast victory over UFC debutant Jason Witt. There were questions surrounding Sato's striking improvement training alongside veteran coach Mark Henry. Suffice to say, Takashi Sato set aside his detractors following his loss to Belal Muhammad.
Jason Witt remained tentative from the 1st round bell, choosing to move heavier on the backfoot. Additionally, he is known to have heavy hands in the 170-pound weight class as well as a well-rounded ground game.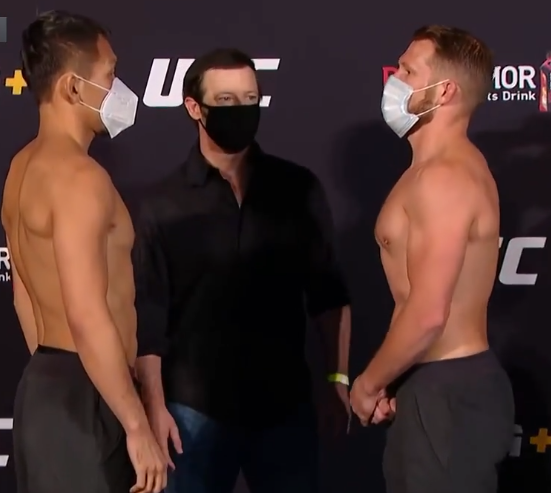 The fight saw Sato as the aggressor, coming in with a wide stance. Takashi 'Ten' has been known for effective 1-2 combination counters throughout his career. He was able to land a few feeler strikes before setting up the finish in the three-round match-up.
The finish came off a beautifully placed left straight down the pipe off a jab. Not to mention 'The Vanilla Gorilla' immediately dropped to the canvas where he was finished with follow-up strikes.
Replay of Sato's KO! That 2nd shot to the chin was filthy 😖 pic.twitter.com/v0RkWYEw9K

— Lifelong TOMpa Bay Buccaneers fan (@FTBeard1) June 28, 2020
Fans favored Takashi Sato going into the fight as Jason Witt was coming in as a replacement fighter. Sato is now 2-1 in his UFC stint after accruing impressive victories in Pancrase. Moreover, the Welterweight division has been brewing with exciting talent and Sato seems to be coming into his own.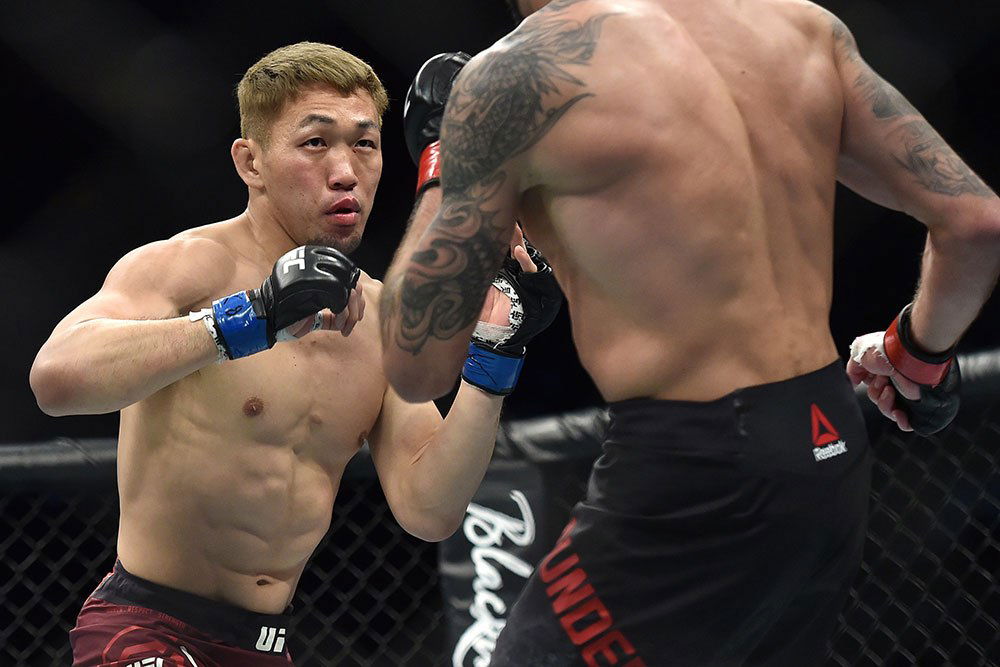 If the Japanese striker manages to build up a few more impressive victories, he may find himself in a commanding position. Additionally, The UFC rewards activity and consistency, if recent history is any indication.
Continue the conversation on the app, join other MMA fans on MMA Fans App