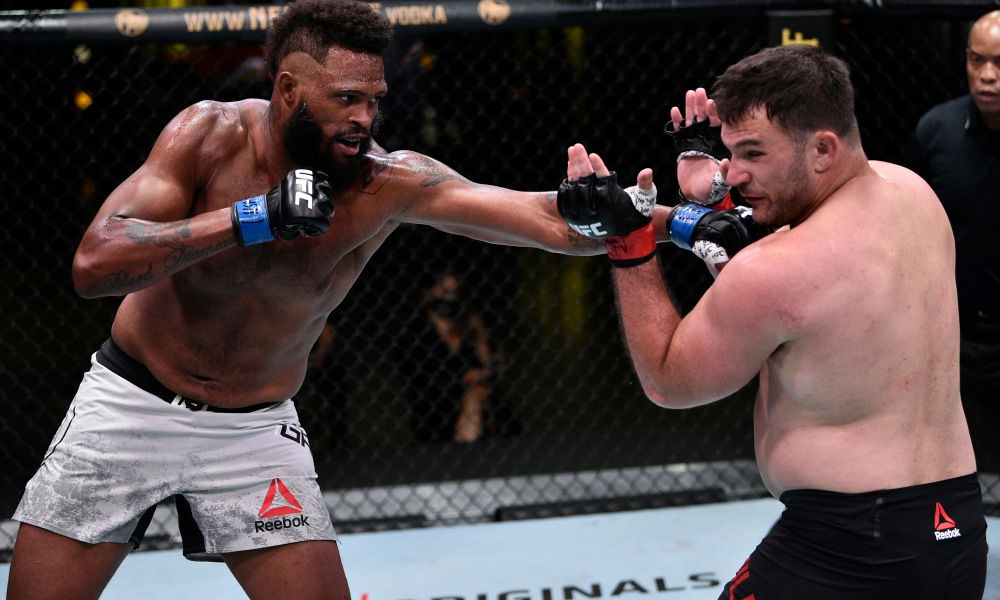 UFC Heavyweight Maurice Greene scrambled for words after his impressive submission victory over Gian Villante. The fight took place as the third fight on the main card for UFC on ESPN 12. The Apex facility has continually produced exciting finishes inside the 25-foot UFC Octagon. The heavyweight fight turned out to be no different.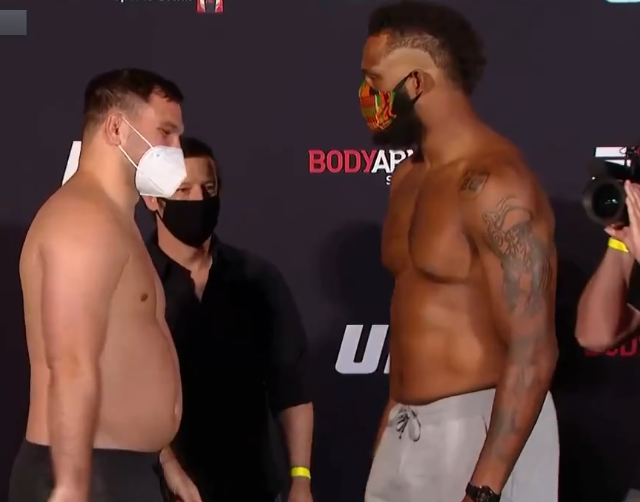 'The Crochet Boss' was moved to tears following his victory and laid out his emotions in the post-fight interview. Speaking to veteran commentator Jon Anik, Greene was unable to verbalize initially when talking about the magnitude of the fights.
Anik pointed out that Maurice Greene had moved his whole family out to New Mexico in order to train. The 6'7″ striker began a concentrated training effort at Jackson Wink Gym in Albuquerque, New Mexico. Green was coming off two losses and was heading into the fight under tremendous pressure.
Maurice Greene lays it out
'The Crochet Boss' was brimming with emotion when speaking out post-fight. He acknowledged that his career in the UFC was possibly in jeopardy.
"You know I'm on a two-fight skid. My job was kind of on the line tonight. I wanted to move my family and I needed to win to move my family. We packed up in three days and drove 24 hours to spend three weeks at Jackson-Wink. Man, it's an amazing feeling to be back in the win column."
Maurice Greene faced adversity in the fight after being dropped to the canvas by Gian Villante. He went on to secure an arm-triangle choke from the bottom position. The rare submission, especially for a heavyweight, was met with fervent fan reaction on social media.
"I know I'm crying. I'm always crying on TV, but man, it's like a weight has been lifted off my shoulders, especially when you are the breadwinner of the family. It feels so good".
You can just feel the emotion pouring out of @TheCrochetBoss after his win at #UFCVegas4 🥺 pic.twitter.com/d6I05mPfXm

— ESPN MMA (@espnmma) June 28, 2020
Maurice Green has managed to clear off his losing streak in the promotion. Not to mention, his move to New Mexico may prove to be the bounce-back he needed in his career.
Continue the conversation on the app, join other MMA fans on MMA Fans App