Tanner Boser made his return to the UFC after 7 months of inactivity. He took on Philipe Lins in a Heavyweight clash on the undercard of UFC on ESPN 12. Here, he made quick work of 'Monstro' to finish the fight within three minutes. At the time it was the shortest fight of the night, at just 2:41.
Tanner Boser ends Luis Pena in quick time
As the fight began, 'The Bulldozer' commenced the attack with the oft-used leg kicks. However, he ate huge body shots, which no doubt charged him up. Following this, Boser replied with a massive collection of punches to stagger 'Monstro.'
At this point, 'The Bulldozer' sensed an early finish was in the offing and pounced to end the fight quickly. He landed a back hammerfist to his fallen opponent and was ready to inflict more damage. The referee in charge had to intervene and do more than just pull him off and restrain him. Commentator Michael Bisping was reminded of his UFC 100 fight and remarked, "That's shades of Dan Henderson at UFC 100!"
Michael @bisping: "That's shades of Dan Henderson at UFC 100!" 🤣

Tanner Boser just demolished Philipe Lins at #UFCVegas4 😳 pic.twitter.com/xonskvenfU

— UFC on BT Sport (@btsportufc) June 27, 2020
On the night the referee seemed to tackle 'The Bulldozer.' 
Lins' defeat was his 2nd on the bounce. Earlier he fell to Andrei Arlovski at UFC Fight Night: Smith vs Teixeira. He will surely be looking for something to build on his momentum in 2018, where he landed 4 wins in the year as part of PFL to earn a UFC deal.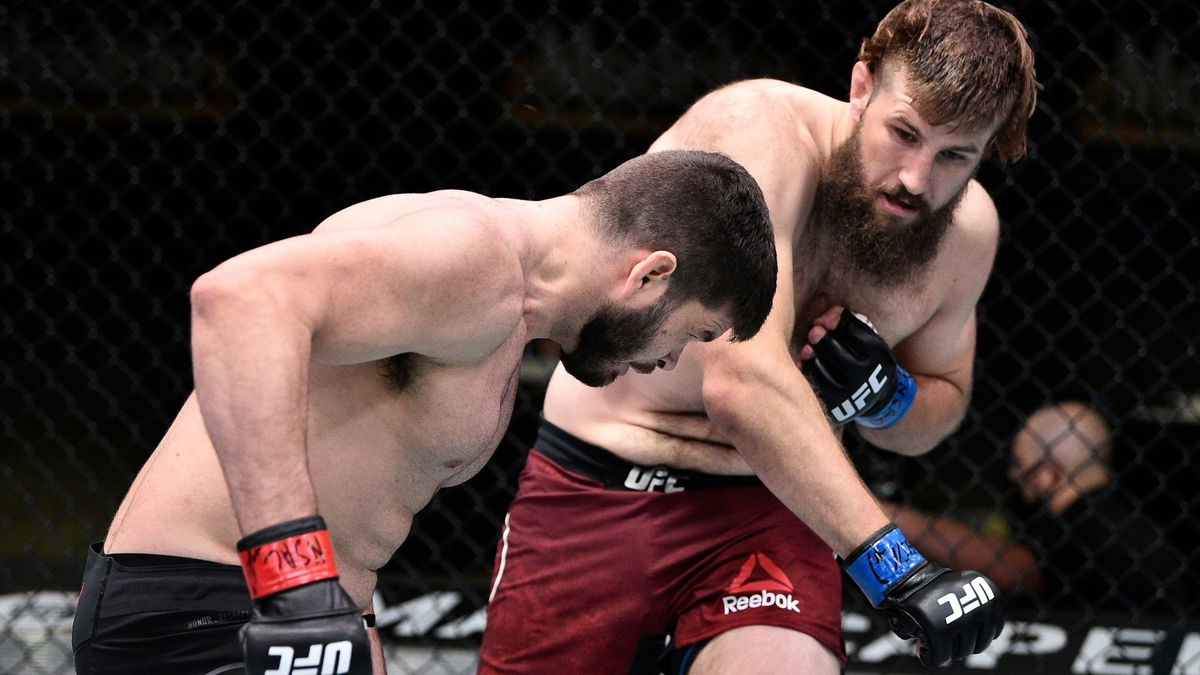 Meanwhile, 'The Bulldozer' was buoyant after his 2nd UFC win and 17th overall. In the post-fight chat with UFC commentator Jon Anik, he declared that he wasn't hurt and called for a matchup on Fight Island against Maurice Green. 'The Bulldozer' claims 'Crochet Boss' offered to fight him and now he officially called him out saying "you can't duck me now."
Furthermore, he claimed the UFC owed him as he deprived 'Monstro' of his win bonus.  Here he said he would graciously accept the money as a tip.  
What did you make of Tanner Boser's powerful performance at UFC on ESPN 12? Do you see him getting a fight on Fight Island in the coming months?
Continue the conversation on the app, join other MMA fans on MMA Fans App