Ali Abdelaziz Demands Canceled Star Wars Star Fight His Client Kayla Harrison Amidst Ronda Rousey Call-Out
Published 06/28/2022, 8:51 AM EDT
Gina Carano has recently been looming around the MMA space after a long time, courtesy of a callout from another retired MMA fighter in Ronda Rousey. Now, Dominance MMA CEO, Ali Abdelaziz, who manages many prominent MMA fighters, has given his take on whom the Ex-Mandalorian star should face.
ADVERTISEMENT
Article continues below this ad
'Rowdy' calling out 'Conviction' was already a big deal for MMA fanatics, as a showdown between these two could have been the biggest match in women's MMA history, with two of the women's pioneers returning together.
ADVERTISEMENT
Article continues below this ad
But there's another woman fighter who has been nothing but dominant in her reign. Olympic gold medalist judoka, Kayla Harrison, has been on a tier in the PFL. The winner of the million-dollar tournament, Harrison, is undefeated in her MMA career. And thus, his manager Ali Abdelaziz wants to pit her against a former EliteXC & Strikeforce veteran and a Hollywood star.
In an interview with Fox News, 'Conviction' kept the door open for a Rousey fight. Thus, Abdelaziz tweeted another option for Carano if she wants to fight someone other than Rousey.
"This is song OK I would love to see @ginacarano come to PFL and fight @KaylaH can you guys make this happen @SugarRaySefo @PeteMurrayPFL @DonnDavisPFL," wrote Ali Abdelaziz.
Read More – Did Ronda Rousey Feature in Black Widow?
Though Carano didn't shut the Rousey fight completely, she wanted to do other business with 'Rowdy' than fighting, as she even proposed a 'job' for her.
It would be interesting to see whether 'Conviction' addresses this offer from the Dominance management team representative. Besides, it will be intriguing to see how would Kayla Harrison react to it?
Ronda Rousey or Kayla Harrison: Who will Gina Carano fight?
In a perfect world, Gina Carano wouldn't return to the Octagon/cage to compete at 40. However, MMA is a sport of uncertainty and anything could transpire here. Thus, ruling out a return for Carano would be a mistake.
ADVERTISEMENT
Article continues below this ad
WATCH THIS STORY–Jacob Co Rolex And Other Expensive Watches Owned By Conor McGregor
But if she makes a transition, it would take a lot of time out of her schedule, as she can't just jump in against elite competition. Chiefly, against Kayla Harrison, who is active and is one of the most dominant fighters at the moment.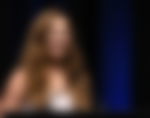 Whereas Rousey, though, is active in the WWE, she's been out from the Octagon for around five years. Thus, she would be a relatively easier matchup for Carano than Harrison. Besides, Rousey is smaller than Harrison.
ADVERTISEMENT
Article continues below this ad
Who would you like to see Carano return against? What do you think of Ali Abdelaziz's offer? Let us know in the comments section below.
Edited By: Vibhanshu Kumar