"Wiz Khalifa Is a Bad Mo**erfucker" – Snoop Dogg Tells Joe Rogan How Wiz Khalifa Has Been Preparing for an MMA Fight
Published 11/27/2021, 7:53 AM EST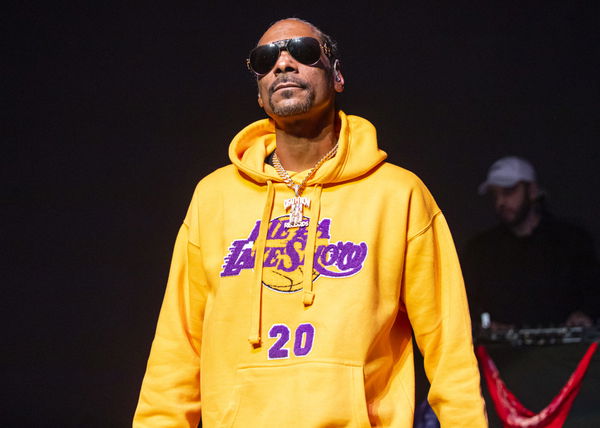 Wiz Khalifa is one of the most well-renowned rappers in the world. He is known for songs like 'Black and Yellow' and 'See You Again.' Khalifa is also a well-known MMA fan and has been practicing Brazilian Jiu-Jitsu and Muay Thai for many years.
ADVERTISEMENT
Article continues below this ad
Khalifa used to be skinny till a few years back. However, he has completely transformed his physique now. He is jacked now and trained in MMA to make the transformation. Snoop Dogg was recently on 'The Joe Rogan Experience' podcast. The two men talked about all kinds of things, and one topic led the conversation to Wiz.
While talking about Willie D and his boxing skills and how he could've been a professional boxer, Snoop brought up Wiz. He said, "I feel like that about Wiz Khalifa. When I first met Wiz, I was like, I could beat Wiz up easy. Now, Wiz is gonna beat my ass because he know all kind of Jiu-Jitsu and kicks and all kinds of s**t."
ADVERTISEMENT
Article continues below this ad
"Man, Wiz is a bad mo**erfucker, and I'm so f**king proud of him. He know, as his uncle, that he inspires me. I need that in my life, I need people like him to inspire me. To want to keep living and to want to keep being healthy."
Wiz has also shown interest in making his MMA debut. And both Rogan and Snoop believe he's going to do alright.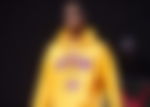 Wiz Khalifa – PFL investment and possible MMA debut
Along with being a multi-platinum rapper, Wiz is also a businessman and an MMA fan. Earlier this year, he made an investment in the Professional Fighters League (PFL) and serves as an advisor for the fight firm. Khalifa will collaborate with the league on integrating various elements of pop culture—from music integration and content creation to MMA lifestyle apparel.
ADVERTISEMENT
Article continues below this ad
In a statement, he said, "I'm so proud to join forces with the Professional Fighters League. I've been doing MMA training for years now, and am also the biggest MMA fan–to be able to bring my expertise and vision to the sport is super exciting and I can't wait for the action to get started on April 23."
Wiz has been training in the sport for years now and hasn't ruled out the possibility of him one day entering the cage to fight. In an interview with Maxim, he said, "I love watching and (fighting is) definitely something I think about, but for now I'm happy as an owner. But you never know. I am always training so if the opportunity presents itself and is something that could be fun and good for everyone. I could see myself getting in the ring."
ADVERTISEMENT
Article continues below this ad
What do you think of Wiz Khalifa's MMA skills? Do you see him making his MMA debut? Let us know in the comments!
WATCH THIS STORY – Conor McGregor vs. Floyd Mayweather: Who is The Richer Athlete? Net Worth, Fight Purse, and More