UFC Raleigh: Curtis Blaydes vs Junior Dos Santos Full Fight Card Prediction
Published 01/25/2020, 7:47 AM EST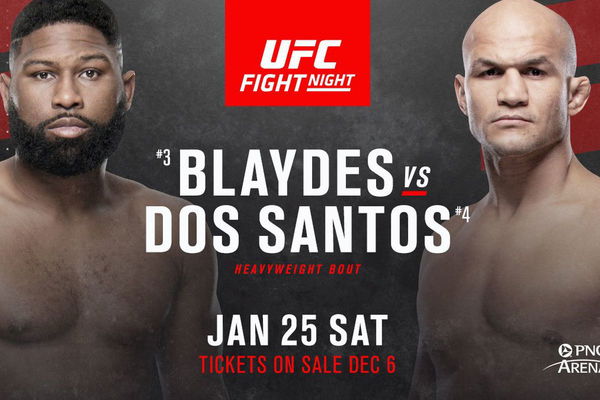 After an incredible UFC 246 and a humongous start to 2020, UFC will head to Raleigh, North Carolina, for UFC Fight Night. The main event of the event will feature a heavyweight match between Curtis Blaydes and Junior Dos Santos. The former champion will take on Blaydes, who is currently enjoying a two-fight winning streak. Curtis Blaydes vs Junior Dos Santos will also headline the event. In the co-main event of the evening, former welterweight champion Rafael Dos Anjos will take on Michael Chiesa, who has delivered multiple incredible performances at 170.
ADVERTISEMENT
Article continues below this ad
UFC Fight Night 166 will take place in North Carolina, inside PNC Arena. While the match card looks brilliant on paper, only time will tell the carnage we might witness at the night of the event.
Rafael Dos Anjos vs Michael Chiesa
ADVERTISEMENT
Article continues below this ad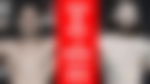 In the Co-main event, former welterweight champion Rafael Dos Anjos takes on a relatively less experienced Michael Chiesa. It is an interesting match-up and a brilliant opportunity for Chiesa to establish himself at 170. RDA is a five-round fighter and a former champion who hasn't had a very good run in his last three fights. Dos Anjos suffered unanimous decision losses against Leon Edwards, Colby Covington, and Kamaru Usman. However, RDA's brilliance inside the octagon cannot be taken for granted.
Michael Chiesa looked brilliant against Carlos Condit and Diego Sanchez in his last two fights. Chiesa has looked brilliant after suffering back to back losses against Anthony Pettis and Kevin Lee. However, Chiesa is the bigger and stronger fighter. He has brilliant grappling skills and an efficient striking rate. Since the fight is a three-round match, Chiesa might be able to pick up a unanimous decision victory. RDA always shows more momentum and strength in the later rounds of the fight, with his volume punching and octagon control. On a predictive note, Michael Chiesa can pick up the victory against the former champion. However, he will have to be focused throughout the fight, because RDA will look to grab a victory after three back to back losses.
Curtis Blaydes vs. Junior Dos Santos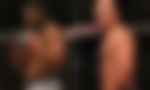 The former UFC heavyweight champion will take on Curtis Blaydes in the heavyweight division. Dos Santos is one of the best boxers in heavyweight. But we can agree that the best days of Dos Santos are behind him. Blaydes has only lost twice inside the octagon, both the times against Francis Ngannou via TKO. However, Ngannou is a known KO artist, and it will be interesting to see if Dos Santos can pull off a similar ending to the fight.
For the main event, Curtis Blaydes vs Junior Dos Santos is a brilliant match-up. Blaydes has looked absolutely brilliant in his last two fights. Dos Santos is coming off a KO loss against Ngannour too, however, Santos' experience at the division will certainly hold an advantage going into the fight. Only time will tell who will come out victorious, however, Blaydes will be the favorite in this main event at UFC: Raleigh.
Jordan Espinoza vs Alex Perez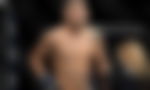 Alex is coming off a brilliant victory against Mark De La Rosa in his bantamweight debut. He will face Jordan Espinoza, who is coming off a submission loss. It's an interesting match-up and an incredible opportunity for both the fighters to find a place on the main card of UFC 166. However, Perez's experience and stand-up game will likely give him the advantage. Alex Perez is the favourite going into the fight, and can pick a submission victory later in the third round of the fight.
Hannah Cifers vs Angela Hill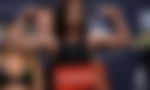 In the women strawweight division, Hannah Cifers will take on Angela Hill and both the fighters will look to cement their position in the bantamweight division. Both the fighters are coming off incredible victories, and will look to continue the winning momentum. However, Hannah Cifers looks more determined and has been brilliant in her past two fights. AFter losing to Maycee Barber at UFC Fight Night, she has picked up back to back victories. She will be the favourite going into this match, and might pick a unanimous decision victory.
ADVERTISEMENT
Article continues below this ad
Jamahal Hill vs Darko Stosik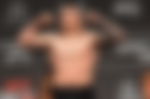 ADVERTISEMENT
Article continues below this ad
Both the fighters are relativey new to the fight game, and an opportunity in the main card is but a blessing in diguise for both of them. Hill is undefeated with six victories in his MMA career, he will take on Darko who has relatively more matches to his name. However, it's a match-up which will be completely dependent on the capability of both the fighters to take the pressure of fighting inside a UFC octagon. Stosik is coming off back to back losses and will look to pick a victory. However, Hill is a favorite going into the fight.