RUMOR: Alistair Overeem and Mirko Cro Cop Possibly to Rematch for RIZIN After First Meeting 13 Years Ago
Published 04/01/2021, 8:23 AM EDT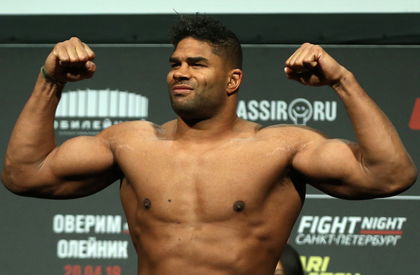 ---
---
The rumor mills are churning and a long-standing heavyweight rematch may very well be on the horizon. Per allyoucanread.com, Alistair Overeem and Mirko Cro Cop could go to battle once more in a bout almost 13 years on from their first fight. Both men faced off against each other in September 2008 at DREAM 6- Middleweight Grand Prix Final.
ADVERTISEMENT
Article continues below this ad
The bout ended in a 'No Contest' due to an illegal knee to the groin that truly took the wind out of the event. Furthermore, when both men landed in the UFC during their respective primes in 2011-12, a rematch was called for but didn't materialize.
However, there's a chance that the rematch can finally come to fruition when RIZIN makes their Tokyo Dome debut later in the year.
ADVERTISEMENT
Article continues below this ad
Overeem and Mirko Cro Cop Filipovic are no strangers to fighting outside the UFC. In fact, both the aforementioned fighters truly rose to dominance in the Japanese MMA circuit. Pride FC and later on K-1 served as the main proving ground for the elite combatants outside the UFC.
Alistair Overeem and Mirko Cro Cop: Where are they now?
'The Demolition Man' fought his last UFC fight not too long ago before the promotion let him go. Despite showing a late push towards the title, Overeem fell short against Alexander Volkov in a brutal fashion. The UFC found it best to part ways with Alistair Overeem after he likely bowed out on any title runs.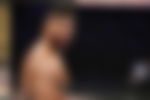 Mirko Cro Cop Filipovic called it quits at Bellator 216 in February 2019 after losing a decision to Roy Nelson. Not long after, news surfaced that he was facing the onset of CTE and he quickly retired from the sport. However, retirements are rarely a permanent feature in MMA, and fans wouldn't be surprised about a comeback.
ADVERTISEMENT
Article continues below this ad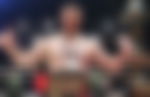 Both men have pushed past 40 and more importantly absorbed plenty of damage over the years. With 20-year careers in the books, it's safe to say there's mileage put on both the aforementioned athletes. However, old-school MMA fans are certainly chomping at the bit to finally see some closure to their professional rivalry.
ADVERTISEMENT
Article continues below this ad