"That's a Position I Relax in": Colby Covington Goes on a Rant About Early Stoppage and Bad Officiating
Published 02/06/2020, 1:24 PM EST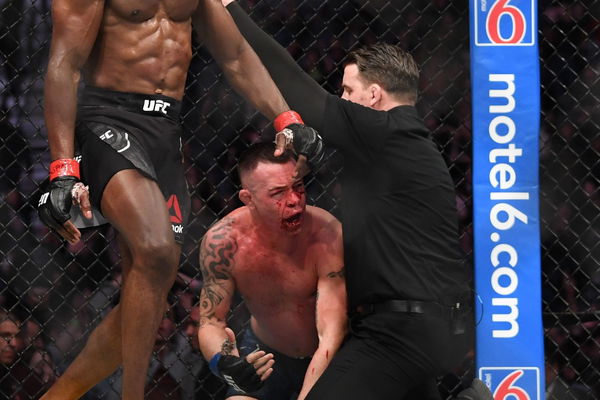 ---
---
Colby Covington and Kamaru Usman were involved in one of the best welterweight title fights last December. Keeping all the trash talk aside, both men gave their best performances that night. The fans got the bang for their buck and even Dana White was thrilled with the positive response from the fans. Ultimately, Kamaru Usman emerged as the winner after stopping Covington in the fifth round via a TKO.
ADVERTISEMENT
Article continues below this ad
However, the match did not end without having its fair share of controversies, from eye poke to a groin shot and an early stoppage. In a recent interview with Ariel Helwani, Covington lashed out at referee Marc Goddard for not being able to realize that Usman faked a groin shot which was actually a liver shot. Hence, stopping his momentum and giving Usman the necessary time to recover from the damage.
Covington also posted on his Instagram trying to prove that Usman fake the eye pokes as well. The post depicts Covington almost grazing Usman's left eye but Usman holding his right eye in protest. He also said that during the finishing sequence, Usman repeatedly hit him at the back of his head which made him cover the back of his head. He blamed his loss on the referee.
ADVERTISEMENT
Article continues below this ad
Read: Colby Covington mocks Conor's win over Cerrone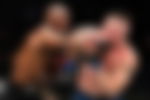 Colby Covington Trashes Marc Goddard
Here are the exact words of Colby Covington
"Not only did I get robbed of a fair fight, I got robbed of a war. I got robbed of a fight to the death. I know my will, I know how strong of a fighter I am, so when you stop a fight that early and there's no justification behind it… [I was] completely coherent and completely fine, on my knees on a double leg extended out relaxing. I grew up wrestling, that's a position I relax in. I was relaxing. And then Marty Fakenewsman starts hitting me on the back of the head four times, and Marc Goddard's not even calling anything."
If Colby Covington's claims are true, a potential rematch between the two is inevitable in the future. The fight will sell more than the first one and hopefully, we will find out who is the better man among the two without any controversy. But first, Kamaru Usman must get past Jorge Masvidal who is next in line for the title. Colby Covington will also require time to completely heal his jaw.