The Story of the Jon Jones Steroid Controversy
Published 02/09/2020, 12:45 AM EST
By

Follow Us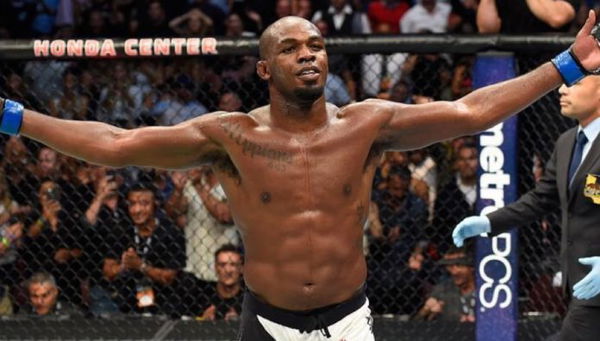 Not many names would come up if we try to find a mixed martial artist who has dominated the sport as Jon Jones has. He is arguably the greatest fighter to ever step into the octagon. He has defeated elite fighters of multiple generations and is yet to lose a fight decisively. However, there is always going to be a question mark on the greatness of Jon Jones thanks to the controversies he has been involved in outside the octagon.
America's Favorite Video Today
UFC reigning light heavyweight champion, Jon Jones has gone through many ups and downs throughout his career, however, nothing was more detrimental to his fight career than the 4 years ban that he faced for failing the USADA drug test one day before the rematch against Daniel Cormier at UFC 214. That is neither the first nor the last time Jones failed a drug test. Before his fight against Daniel Cormier at UFC 200, Jones failed a drug test by USADA, leading to a one-year suspension. That apart, he pooped for the same performance-enhancing substance before his fight against Alexander Gustafsson at UFC 232, leading the shift of the venue for the event from Las Vegas to Los Angeles on a six days' notice. Whether Jones has been cheating intentionally or not, it has to be said that there will always be an asterisk on his second to none achievements. Let's glance at all the controversies regarding Jon Jones' failed drug tests.
Jon Jones Fails Drug Tests, UFC 200: One Year Suspension
ADVERTISEMENT
Article continues below this ad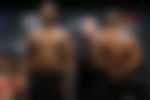 Jon Jones encountered Daniel Cormier for the first time at UFC 182 and successfully defended his light heavyweight title. However, he was stripped of the UFC title after he was charged with a Hit & Run incident before his title defense against Anthony Johnson. Interesting turn of events led Daniel Cormier to win the light heavyweight title in the absence of Jones and they set to face each other again to settle their rivalry at UFC 200.
Unfortunately, before the Jones vs DC 2, USADA suspended Jon jones as he tested positive for two banned substances, hydroxy-clomiphene, and a Letrozole metabolite. According to sources, the flagged substances were anti-estrogen that are used to counteract the effects of other illegal substances such as steroids. However, Jones's manager at the time and Jones himself came up with a different explanation. As per that Jones was taking Cialis, a male enhancement pill, which he received from teammate Eric Blasich. Instead of Cialis, Eric Blasich gave Jones different pills containing banned substances.
In the end, the arbitrators evaluating Jones concluded that it was unintentional on Jones's part to take the banned substances.
Jon Jones Suspended For 4 years, UFC 214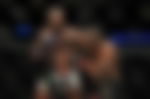 After serving the one-year suspension, Jones would come back to regain the UFC light heavyweight title and he was scheduled to face the champion, Daniel Cormier in a rematch on UFC 214 at the Honda Center, Anaheim. Jones would get the job done easier this time by knocking out Cormier in the third round. However, things were about to get worse for Jones as he failed a drug test that he took one day before the fight.
Although Jon Jones passed a post-fight blood screening post-UFC 214 on July 29th, he failed a urine test that was administered on July 28th before the fight. It is to be noted that, blood tests by USADA do not test for Turinabol, but the urine tests do. Jones was flagged for the same substances and hence he passed the post-fight drug test but was unable to pass the urine test before the fight.
Since it was the second time Jones failed a drug test by USADA. the suspension was much severe this time as he faced a 4-year ban from the sport.
Jon Jones Proven Innocent, Suspension Reduced to 15 Months: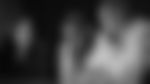 Jones passed every test leading up to the fight against Daniel Cormier at UFC 214 except one. Although initially he was suspended for 4 years, later an arbitrator handed him a suspension of 15 more months from the time being. Jones tested positive for a steroid metabolite (4-chloro-18-nor-17β-hydroxymethyl,17α-methyl-5α-androst-13-en-3α-ol, a metabolite of dehydrochlormethyltestosterone, or another chlorine-substituted anabolic steroid, as per USADA) before the rematch with Cormier. However, Jones argued that he was not aware of how the steroid metabolite got into his system. He even submitted all the dietary supplements he consumed, but none was found contaminated with banned substances.
After a thorough investigation, an independent arbitrator concluded that Jones was not cheating intentionally and handed him a suspension of 18 months.
UFC Changes Venue, The "Picogram" Controversy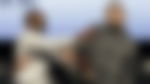 ADVERTISEMENT
Article continues below this ad
Providing feedback will help us make your experience better.
Enjoyed Your Read? Let us know how likely you are to recommend EssentiallySports to your friends!
Jones was scheduled to make his much anticipated UFC return against Alexander Gustafsson on UFC 232 to fight for the title. Jones did exactly what he was expected to do and put on a dominating performance against Gustafsson. However, the win was overshadowed by the controversies surrounding his failed drug tests before the fight.
After Jon Jones failed the drug test by USADA before UFC 232, New York State Athletic Commission (NSAC) did not license Jones to fight in Sin City. Hence UFC was forced to change the venue to Las Angeles. on a short six days' notice. That apart, Jones also agreed to Voluntary Anti-Doping Association (VADA) testing that he denied taking before a few weeks.
Jones tested positive this time for the same metabolite that got him in trouble before UFC 214. As per the scientists involved in the investigation, Jones did not re-ingest any banned substances this time. A trace amount of metabolite was still lingering in his body and would continue to do so for some time. VADA collected the urine sample from Jones on the weigh-in day before UFC 232 and found out that he had 33 picograms of 4-chloro-18-nor-17β-hydroxymethyl,17α-methyl-5α-androst-13-en-3α-ol (M3) (or DHMCT) in his system.
Unlike the first two times, Jones did not get any suspension as he was innocent, as per the commissions.
However, that steroid controversy made UFC change the entire venue for the event, causing trouble to the fighters on the card and thousand of fans.
ADVERTISEMENT
Article continues below this ad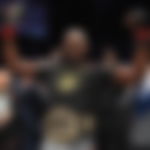 The controversies outside the octagon have been detrimental to Jon Jones' legacy, it's needless to say that there is always going to be an asterisk beside the name of Jon Jones.