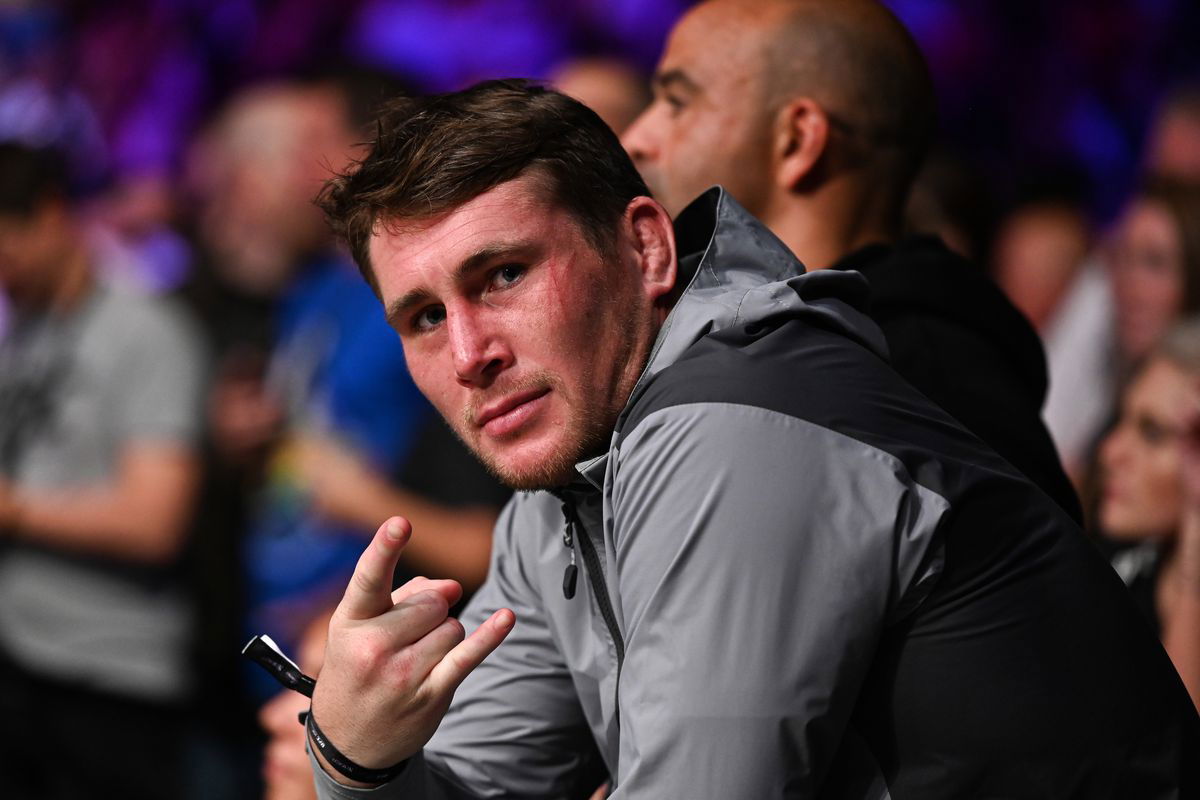 Darren Till is turning out to be as funny a comedian as he is a great fighter. He has long been aching to fix his travel issues vis-a-vis his passport and visa. Darren has been facing this problem for quite some time now.
Originally scheduled to meet Jared Cannonier at UFC 248, Darren Till made it his top priority to be present at the event. Unfortunately, owing to a pectoral injury, Cannonier had to drop out of the match. Yet, Darren is training just as hard as he was earlier.
This is because Darren wants to be present as a backup for the main event of UFC 248. Israel Adesanya will take on Yoel Romero as he defends his Middleweight title for the first time. Darren Till sees this as an opportunity towards a title shot in case one of the two fighters drops out.
Clearly, Till is eager to make his name and fight for the title as soon as possible. His excitement knows no bounds, bounds that don't even shudder in texting the President of the United States of America. Yes, Darren Till recently featured on Ariel Helwani's show, where he shared details about what all he can do to get to Las Vegas on time in order to attend UFC 248.
Darren Till Slides Into Trump's DMs
Taking the most direct approach one can, Darren Till texted Donald Trump regarding his VISA issues.
His texts read, "Can I get VISA for UFC 248 mate, please. Would appreciate it massively."
On not receiving a reply, Till sent another text saying, "Hey! Don't blank me.'
Texting a man who runs the most powerful country in the world, and asking him to text back has got to be something a UFC fighter had ever done. While on show, Ariel asked whether Trump has replied. And this question acted as the silver lining to the hilarious series of events.
Darren proceeded to craft another text while on air when he saw that Trump had not responded. He read the text out as he typed: "Mate, this urgent. Do me a favor please."
Well, a man has gotta do what he's gotta do. Darren Till has been working hard towards the fight at UFC 248 and clearly does not want his efforts to go to waste. Let's hope Trump acknowledges and gives Till the chance that he so desperately wants.
Continue the conversation on Telegram, join other MMA fans on MMA Fans Group