WATCH: Cody Garbrandt's Insane One Punch KO Against Raphael Assuncao That Marked His Resurgence
Published 05/20/2021, 1:33 AM EDT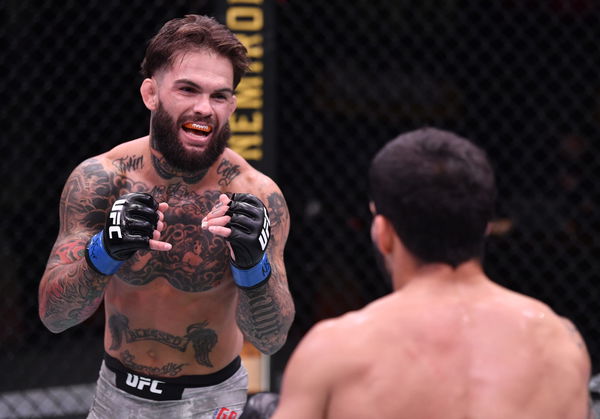 ---
---
Former UFC bantamweight champion Cody Garbrandt is on the cusp of re-entering title contention with a statement performance on Saturday night. 'No Love', who was once cruising towards greatness, suffered a tumultuous three-fight skid that jeopardized his overall profile. However, he bounced back with a huge win in 2020 and will look to leave it all in the cage against Rob Font.
ADVERTISEMENT
Article continues below this ad
Font, who is one of the grittiest contenders in the division, has enjoyed tremendous success under Tyson Chartier. On Saturday, the 33-year-old will look to etch the biggest win of his career to establish the growing supremacy that the New England Cartel is enjoying. However, given the way Cody Garbrandt looked in his last fight, it's safe to say that Font is in for a long night.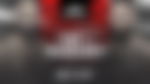 ADVERTISEMENT
Article continues below this ad
In fact, let's review Cody Garbrandt's '2020 KO of the Year' candidate win in his last fight that set him back on track.
UFC 250: Cody Garbrandt x Raphael Assuncao
Throughout fight week, Garbrandt discussed how he felt like he was going to showcase a new version under the bright lights. On June 6, 2020, he did just that. 'No Love' landed a KO blow over a top contender that captured everyone's attention. The fight ended at 4:59 of the second round and even until that point, Cody Garbrandt looked renewed.
However, it's his scintillating KO that fans can't stop raving about, and rightly so. Assuncao came in off a jumping knee with a sense of reckless abandon. In classic 'No Love' style, Garbrandt insisted on pulling out an extremely flashy KO. It began with a well-timed evasive tactic and was followed up by a concussive shot that could have shut the lights out for a middleweight.
ADVERTISEMENT
Article continues below this ad
Raphael Assuncao is as seasoned as they come. And even he had no answer for the kind of power and precision being thrown his way. Moreover, he had only been knocked out once before in a 35-fight career. The win was just what Garbrandt needed to get back on track. Now, he'll be looking to replicate those results against Rob Font.
ADVERTISEMENT
Article continues below this ad