COMEBACK OF THE YEAR! Clay Guida Puts on a Dog Fight to Choke Out Leonardo Santos in an Insane Fight at UFC Fight Night
Published 12/04/2021, 11:54 PM EST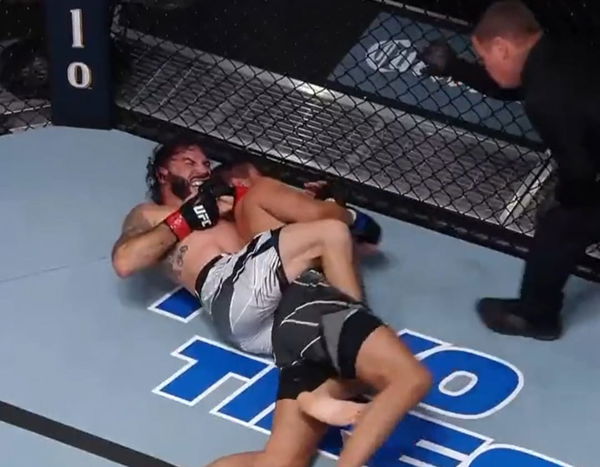 UFC veteran Clay Guida turned back the clock and stunned fans with a classic submission victory over Leonardo Santos. The 37-21 fighter earned the RNC submission at 1:21 of the second round after going through hell in round one. Santos caught Clay Guida with a knee right up the middle and dropped the UFC legend to the canvas.
ADVERTISEMENT
Article continues below this ad
The commentary team spoke about how the fight was on the verge of being finished and it's hard to argue with that assessment. Santos landed some vicious ground strikes, but 'The Carpenter' stayed in the contest with his patented toughness. In the early phase of round one, the significant strike score read 46-0 in favor of Santos against Guida who couldn't get any offense going.
ADVERTISEMENT
Article continues below this ad
However, the tide changed in round two as Guida came out with renewed optimism. He was more committed to every exchange and didn't take his foot off the gas for even a moment. Chiefly, it was his resilience that ended up earning him the RNC submission win after nearly being finished in the previous round.
Not to mention, this is Clay Guida's first career stoppage win since he beat Joe Lauzon via T/KO back in November 2017. For hardcore fans of 'The Carpenter', Clay Guida truly managed to put on a throwback display.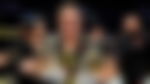 Where do Clay Guida and Leonardo Santos go from here?
Guida is 2-3 in his last five fights and hasn't been able to maintain a consistent pace as of late. The 39-year-old certainly doesn't fit into the title picture at lightweight given his current form, but he always brings the action. It's hard to deny that Guida isn't an exciting veteran who always puts his record on the line inside the octagon. He could look to fight an opponent in the lower half of the rankings, or someone just on the verge of breaking into the top 15.
The MMA community as a whole came out to show their appreciation for Clay Guida's exciting performance.
Woooow Clay Guida just sub'd BJJ wiz Leonardo Santos. That's insanity.

— Ariel Helwani (@arielhelwani) December 5, 2021
Omg yes Clay Guida gets the sub. Amazing comeback! He's in the Hall of Fame for a reason! #UFCVegas44

— Tatiana Suarez (@tatianaufc) December 5, 2021
It's this simple…Clay Guida is an animal. What a win!

— Kenny Florian (@kennyflorian) December 5, 2021
ADVERTISEMENT
Article continues below this ad
As for Santos, he'll have to go back to the drawing board after failing to capitalize on his early success in this fight. He's now on a two-fight losing streak and has been finished rather violently in both of his recent losses.
ADVERTISEMENT
Article continues below this ad
Read this story: Jose Aldo Intense Training for His Fight Against Rob Font