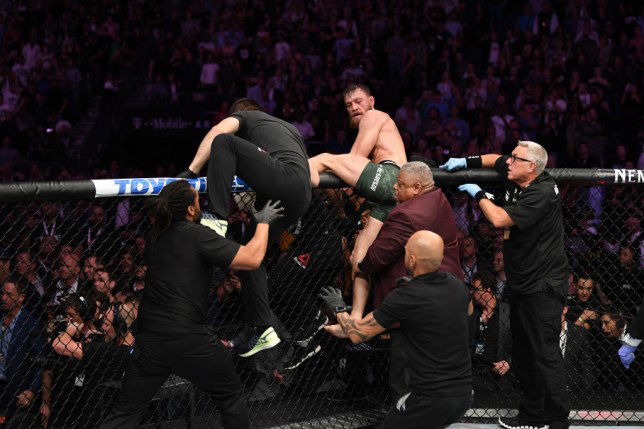 Conor McGregor has earned the title of "The Notorious" with good reason. The Irish fighter is truly savage both inside and outside the octagon and today we provide more proof to back the claim.
UFC 229, one of UFC's highest-earning and most-watched events has a special spot in the history of MMA. The event featured one of the most phenomenal main-events, Conor McGregor vs. Khabib Nurmagomedov. The fight was in the media's spotlight for a variety of reasons, some so vague that it makes one ponder.
One such reason was the rivalry existing between McGregor and Khabib's teammate, Zubaira Tukhugov. The beef between the two started after McGregor posted a photo of Tukhugov calling him out for his involvement in the confrontation between Khabib and Artem Lobov.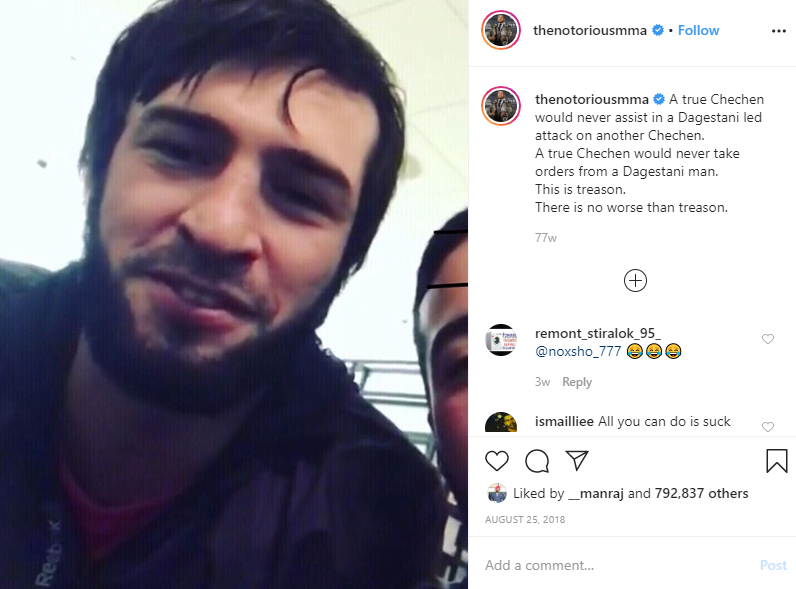 "A true Chechen would never assist in a Dagestani led attack on another Chechen," McGregor wrote. "A true Chechen would never take orders from a Dagestani man. This is treason. There is no worse than treason."
Allegedly, Tukhugov, a Chechen fighter had insulted another Chechen fighter on Lobov's team. Tukhugov had responded to McGregor's post, saying that trash talk from miles away was futile. He warned McGregor of a confrontation outside of the octagon. Well, here's a reason why McGregor deserves to be called "The Notorious".
New Footage of Brawl Between Conor McGregor and Tukhugov Provides Much More Clarity
Post the main event at UFC 229, Tukhugov had jumped over the cage to confront Mcgregor. He claimed that he slapped Mcgregor as promised, yet new footage tells a completely different story.
Lmao at zubaira doing the chicken dance after @TheNotoriousMMA rocked him with a left hook pic.twitter.com/q2v81wWeDE

— I offer you this: (@dave877v) February 17, 2020
It is clear from the footage that Tukhugov was not lying. He did manage to slap McGregor. It's just that his slap seemed completely negligible in front of the huge left hand he received from Conor. McGregor was caught by surprise as he spotted Tukhugov approaching him. Yet, Conor did not let the surprise get to him.
He instantly reacted to the situation with the best of his abilities and rocked Tukhugov with a strong strike. He also avoided another teammate of Khabib's who was approaching from behind. After a long and excruciating fight, amidst all the ruckus, The Notorious managed to show Tukhugov stars in broad daylight.
The chicken dance that Tukhugov planned to execute after slapping Conor didn't really seem to suit the situation he was in, what with having received a punch that made him lose his balance.
Continue the conversation on Telegram, join other MMA fans on MMA Fans Group