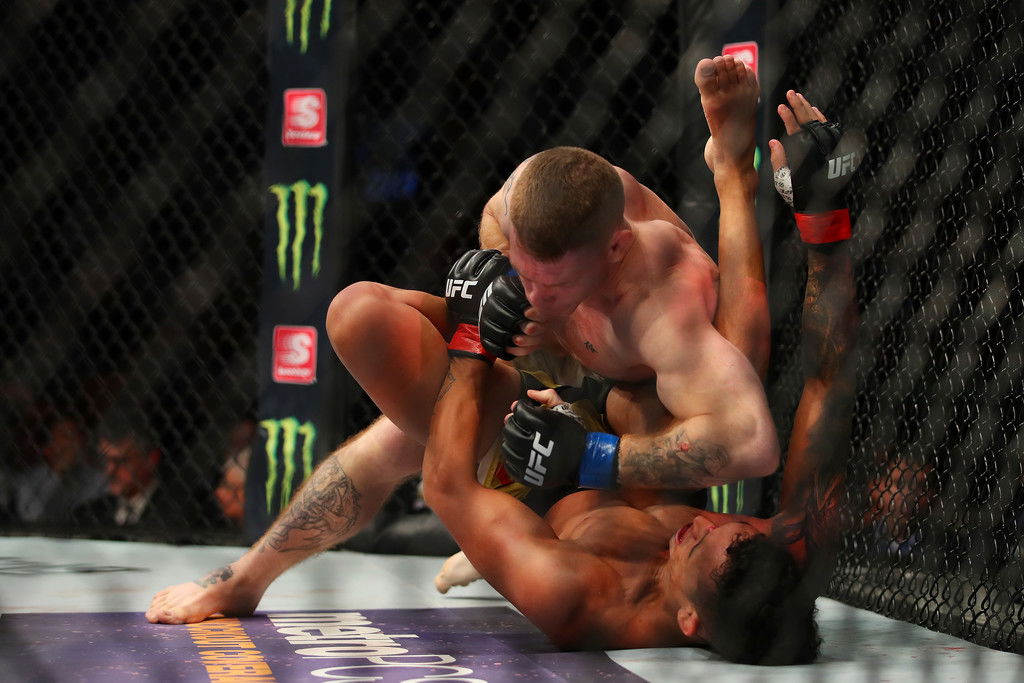 In one of the preliminary cards of UFC 218 in December 2017, Paul Felder was to fight Charles Oliveira at the Little Caesars Arena in Detroit, Michigan.
Four minutes into the second round of the fight, Felder made his opponent tap out. But the tap out came without any submission move. A series of elbows on a Oliveira's face forced him to tap out.
At 4:06 of the second round, Felder won by TKO.
A few months after the loss, Oliveira said that him competing in the lightweight division wasn't good for him. As per Ag Fight, he admitted that he doesn't feel strong enough to compete with most lightweights and would be moving to other division.
Also see: WATCH: When Paul Felder Knocked His Opponent Out With a Spinning Back Fist
"Me and my manager have been in this war with the UFC. I really want to go back to 145, I had to move up to 155, but that's not where I want to be. I won against Will Brooks and then I asked to drop down again, I fought Paul Felder and I ended up losing. His strength was a really big difference. He's much stronger than me. That's why I want to move back. That's where I feel comfortable," he said.
Paul Felder to fight Dan Hooker at UFC Fight Night 168
Paul Felder is set to take on Dan Hooker in the main event of Saturday's UFC Fight Night 168. The winner of the fight would get a shot at a UFC title eliminator bout.
The Irish Dragon, Felder, is aiming to win over the local guy. "I'm invading into his country, My whole plan is to knock his ass out in front of all his friends and family and take that money and get out of there and go on to a title shot," he recently said.
Continue the conversation on Telegram, join other MMA fans on MMA Fans Group