Weili Zhang And Joanna Jedrzejczyk Combine Efforts to End Gender Pay Gap
Published 03/11/2020, 12:07 PM EDT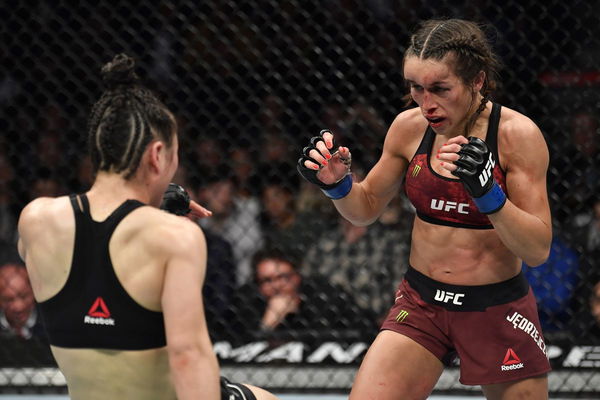 Following Sunday's stunning result in Las Vegas, the classic thriller of a female cage fighting, where the combined efforts of Weili Zhang and Joanna Jedrzejczyk proved to the MMA world that the landscape of women in it has now changed monumentally.
Weili Zhang retained her strawweight title in a match that had an electric feeling unmatched in MMA. Both Zhang and Jedrzejczyk lived every second of exchanging brutal and punishing blows without a thought to care for.
And then there was the main event which had nothing to sell for except taunting and trying to prove who did their best in seemingly the dullest fight ever in UFC.
ADVERTISEMENT
Article continues below this ad
There was a time in UFC when Ronda Rousey was the sole driver of mass attention but after the emergence of Amanda Nunes, Paige VanZant, and now Zhang and Jedrzeczyk, who curry out the equal attention and sell pay-per-views, the main question still lingers over UFC.
Over the long run, these women have proved that they attract equal attention as do men. Look no further than  UFC 248, an example where the difference of pay gap is visible.
And which immediately raises questions as to who gets to show and who gets paid?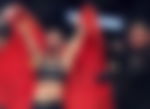 When asked by UFC color commentator Joe Rogan about the tepid contest, the middleweight champ could barely manage, "I did what I had to do."
And yet despite that Adesanya will go home with $500k along with the title belt and Yoel Romero $350k.
Both women got a hundred grand guaranteed apiece, with a $100k win bonus for Zhang.
ADVERTISEMENT
Article continues below this ad
Now if you compare that with what both the men got, the only word to describe it would be unfair given that MMA world just witnessed the most exciting match ever in UFC. Not just in women class.
Paige VanZant against the gender pay gap
"I want a significant pay rise, to be completely honest," said flyweight division fighter Paige VanZant who is fighting against the gender pay gap and an agreement which could reflect her value in the ring.
ADVERTISEMENT
Article continues below this ad
"If I am going to keep breaking my arm, if I'm going to keep bleeding and sacrificing for this sport I think it's all fighters and all-female fighters need to be recognized," she added in an interview with sports journalist Ariel Melwani.
If not now, then when can women be treated as equals in a space which is increasingly getting unforgiving.