UFC Welterweight Gilbert Burns Supports Coach Amidst Controversy
Published 06/22/2020, 12:13 AM EDT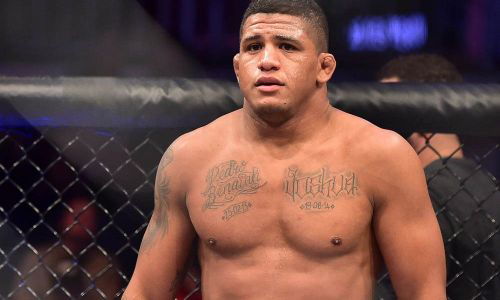 UFC Welterweight Gilbert Burns has chimed in on the controversy surrounding a debutant fighter choosing to call it quits mid-fight. The incident occurred at UFC on ESPN 11 and saw the first appearance of Max Rohskopf under the bright lights. The 6-0 fighter had taken the fight on 6 days' notice was set to square off against lightweight Austin Hubbard.
ADVERTISEMENT
Article continues below this ad
Rohskopf began the first round mounting offensive wrestling towards Hubbard and saw some success on his feet. The next round was in favor of Hubbard. Not to mention the 25-year-old Rohskopf was very much in the fight.
However, the third round never came, as Max Rohskopf elected to stay on the stool and call it a night. A fighter choosing to not continue in active competition on his own accord is a rare sight in MMA, to say the least. Adding to the discussion was the fact that his coach Robert Drysdale vehemently urged his fighter to return to action.
ADVERTISEMENT
Article continues below this ad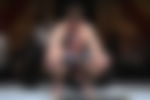 Drysdale drew heavy fire for this move from fans and critics alike. The general consensus was that once a fighter has rationalized quitting, it's the job of the coach to back the fighter in his decision.
Robert Drysdale released a statement following the backlash where he stood by his decision. Additionally, he detailed his thought process as this rarely seen event unfolded.
"If he had been seriously injured, I would have been the first one to stop that fight. I would've stopped that fight before anyone else. No one cares about him more than I do other than his immediate family."
Gilbert Burns on Coach Robert Drysdale
ADVERTISEMENT
Article continues below this ad
'Durhino' has come out in support of Drysdale and expressed support for his decision. Many fighters have a divided view on this issue and the subsequent approach that was to be taken.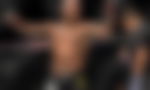 Gilbert Burns retweeted a post where analyst and fellow fighter Dominick Cruz broke down the incident.

💯 % Agree with that @robertdrysdale did what he supposed to do the guy wasn't hurt was mentally broke a lot differences in this https://t.co/n6rfmZbyCD

— GILBERT BURNS DURINHO (@GilbertDurinho) June 21, 2020
ADVERTISEMENT
Article continues below this ad
https://platform.twitter.com/widgets.js
Several fighters including Gilbert Burns believe that this issue faced by the newcomer was more of a mental block than physical turmoil. The conversation surrounding corner ethics will be a fiercely contested issue for as long as combat sports are around.