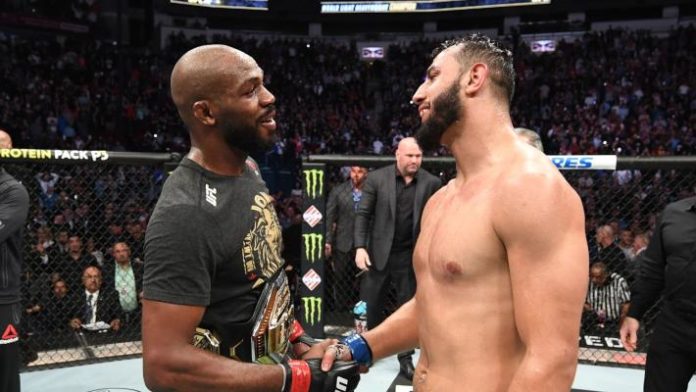 Jan Blachowicz decimated Corey Anderson in his last venture at UFC Rio Rancho, New Mexico. The Polish fighter was able to close the show within the first round. During his post-fight interview at UFC Rio Rancho, Blachowicz wasted no time in calling out the UFC light heavyweight champion, Jon Jones.
Luckily for Blachowicz, the champion was in attendance that day. Jones is coming off a hard-fought decision victory against Dominick Reyes at UFC 247.
After making quick work of Corey Anderson, many believe that Jan Blachowicz is next in line for a title shot. However, Dominick Reyes has a different say in this matter. Reyes believes that he won rounds 1,2, and 3 against Jones. Many people consider Reyes as the "Peoples Champion." He outstruck Jones in the first 3 rounds.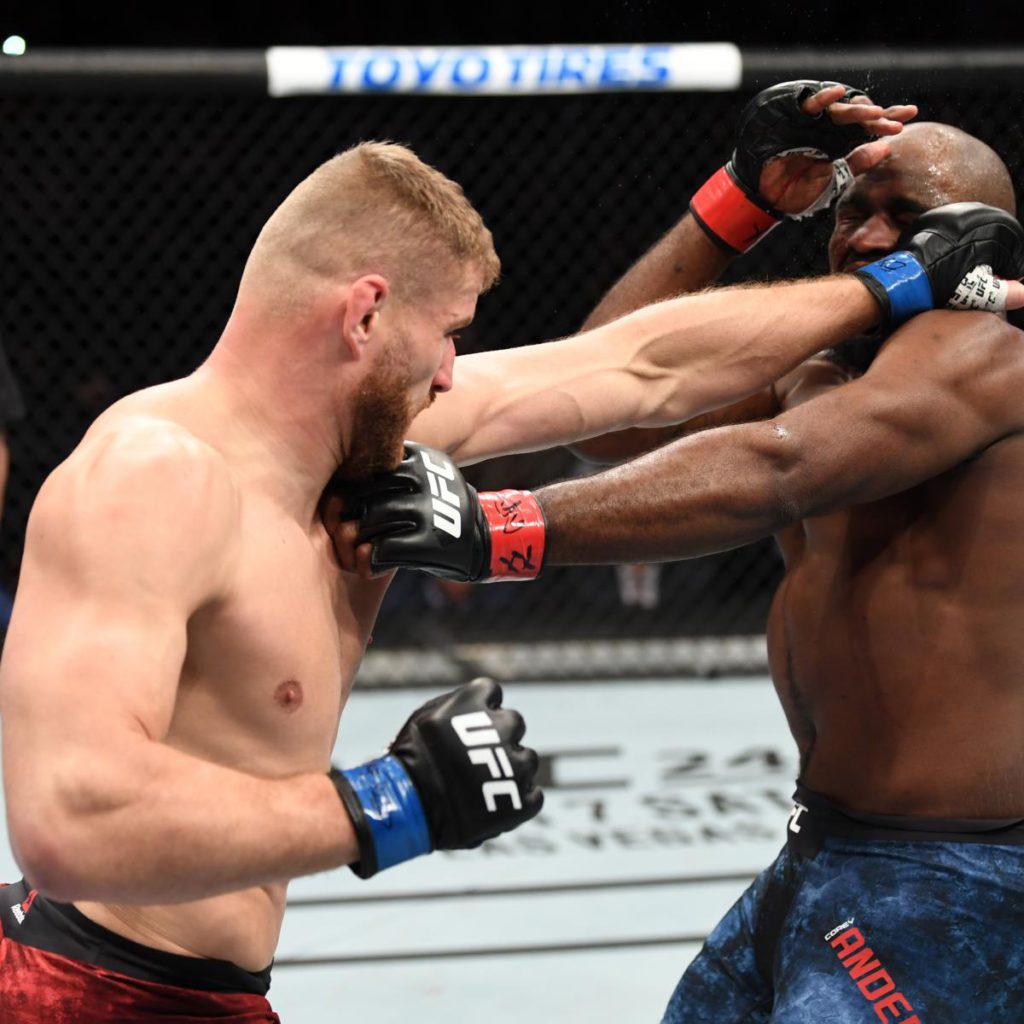 Here's why Jon Jones should fight Jan Blachowicz and not Dominick Reyes
Jan Blachowiciz will be fresh blood for Jones. He is currently on a 3 fight win streak and with an impressive KO over Anderson, his stock is high at the moment.
On the other hand, Reyes has already fought Jon Jones. His fight against Jones was a close decision, it wasn't a lopsided match where Reyes completely dominated the match and was robbed of a victory. Also, Reyes was fading in the late rounds and the champion took over.
Jon Jones is also known to perform better in rematches. With 25 minutes of tape to study, Jones will make the necessary adjustments and is likely to beat Reyes in a dominating fashion.
It will be interesting to see Jon Jones fight Jan Blachowicz. Blachowicz is a dangerous counter striker. His takedown defense has improved significantly. Jan Blachowicz is also the same generation as Jon Jones with significant experience in MMA. Reyes is still young in the sport and has a lot more to work on. There are a lot of upgrades yet to come.
If  Reyes loses the immediate rematch against Jones, not only will it bring down his stock but also reduce his chances of getting a title shot in the future. But if Reyes goes out there and beats a top contender such as Anthony Smith or Thiago Santos then the rematch with Jones is going to be even bigger.
Blachowicz is in the best shape of his career and it's his time for a title shot. By that time, Reyes can continue to improve his game and take on other top contenders.
Read: Twitter Talks About a Possible Fight Against Jon Jones After Jan Blachowicz Knocks Out Corey Anderson
Continue the conversation on Telegram, join other MMA fans on MMA Fans Group