'UFC Will Not Like What I Say'- Georges St-Pierre Wants UFC to Change This Rule ASAP
Published 03/18/2021, 11:15 PM EDT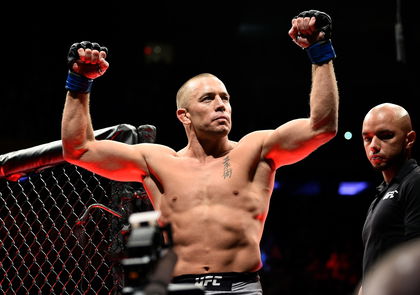 ---
---
UFC is facing a fresh problem that needs some urgent attention. The number of eye-pokes is rising, and after the recent 'No contest' between Leon Edwards and Belal Muhammad in the main event of UFC Fight Night: Edwards vs. Muhammad, the need for a change is paramount. The former UFC welterweight and middleweight champion, Georges St-Pierre, gave his opinion on the issue and addressed the need for some better gloves.
ADVERTISEMENT
Article continues below this ad
He sat down with Ariel Helwani for ESPN MMA and talked about a lot of stuff, including this.
"UFC will not like what I say now, but it's the truth. The glove, the way they are made, they make the hand open. I'm a UFC guy 100%. I make my living there," the Canadian said.
ADVERTISEMENT
Article continues below this ad
He showed that his allegiances were with the UFC. However, he explained that the UFC needed to change their gloves. "The gloves in UFC make your hand open. When they are brand new, they make your hand open. The glove in Bellator makes your hand closed," he expanded.
Bellator had acknowledged the fact that their gloves weren't up to the mark and had implemented the changes in their design. Several designs for gloves have come out now, which causes the fingers to stay down. They make it harder for athletes to keep their hands open.
Georges St-Pierre provides a solution for the problem
He didn't stop there and talked about his fighting days. The Canadian also said that when he was in the locker room before his UFC fights, they folded gloves to make them softer. He mentioned that the referee, John McCarthy, tried to soften the gloves as well.
"We need to change that. It's normal. We adjust as the sport goes on, and now they need to adjust the equipment," Georges St-Pierre added.
"The glove needs to be made in a way that naturally makes your hand fold, and if you wanna open your hand, you need to force your hand."
ADVERTISEMENT
Article continues below this ad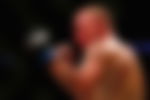 A glove like that will surely make life easier for the athletes as they won't have to worry about eye pokes anymore. The fans will also get to enjoy fights some more, and the referees won't have to go by rules to stop the fight in between, as much as they have to do now.
Do you think the UFC needs to take a leaf out of Bellator's book?
ADVERTISEMENT
Article continues below this ad