Umpire Kumar Dharmasena to Replace Aleem Dar for ICC Cricket World Cup Final
Published 07/13/2019, 10:47 AM EDT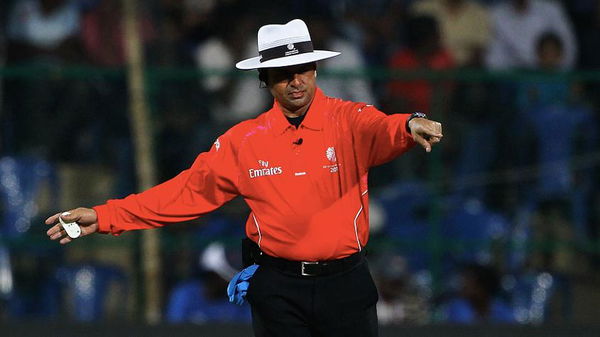 ---
---
Ahead of the ICC Cricket World Cup 2019, there will be a lot of rushing to make last gasp changes. In fact, it is not just the teams, even the organisers have been involved in last minute changes. In fact, Aleem Dar was supposed to officiate in the final, but instead, it will be Kumar Dharmasena.
ADVERTISEMENT
Article continues below this ad
The ICC Cricket World Cup final will be a showdown between England and New Zealand at Lord's on Sunday. Dharmasena's appointment comes as a surprise, since he was involved in a controversial incident with home batsman Jason Roy.
Roy had struck 85 runs to set England on a path to the final with an eight-wicket win over arch-rivals, Australia. Unfortunately, he was controversially dismissed caught behind by Dharmasena.
ADVERTISEMENT
Article continues below this ad
Roy asked for a review, sadly England had already used their lone review of the innings. Surprisingly, Dharmasena signalled for a review, though the Australian team pointed out his mistake.
Roy was of the opinion that Dharmasena should have called for a wide delivery instead of a dismissal. Needless to say, the fuming batsman had to be ushered away by square-leg umpire Marais Erasmus.
Later on, Jason Roy was fined 30 percent of his match fee for dissent and handed two demerit points for his trouble. His demerit tally is now three points, but fortunately, he will play in the final since match bans occur when a player collects 4.
ADVERTISEMENT
Article continues below this ad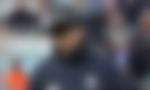 Meanwhile, South Africa's Marais Erasmus will join Dharmasena in the final. Finally, veteran Sri Lankan official, Madugalle will officiate as the match referee.
Thought-provokingly, Aleem Dar was appointed the fourth umpire in spite of the grave error by Dharmasena. Dar is the most experienced umpire on the ICC elite panel both in terms of time and matches. In a career that started in the year 2000, Dar has so far overseen 190 ODIs, by far the most for any umpire currently serving. He was also named ICC's best umpire three years in a row from 2009 to 2011.
ADVERTISEMENT
Article continues below this ad
But in a change from the Edgbaston line-up, Australia's Rod Tucker will be the third umpire instead of New Zealand's Chris Gaffaney, who was ruled out of officiating in the showpiece match once the Black Caps beat India in Wednesday's first semi-final at Old Trafford.