Umpire did Not Diffuse Serena Williams Situation – Davenport
Published 09/09/2018, 6:52 PM EDT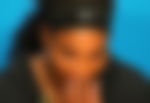 ---
---
Serena Williams' behaviour dominated the storyline over Osaka's remarkable maiden Grand Slam win.
ADVERTISEMENT
Article continues below this ad
But former world No 1 Lindsay Davenport believes the umpire for the match, Carlos Ramos, must shoulder some of the responsibility for acting too swiftly in dishing out the third penalty.
The 23-time Grand Slam champion was handed her first code violation when Ramos spotted Williams' coach, Patrick Mouratoglou, making hand signals from the player's box.
ADVERTISEMENT
Article continues below this ad
Her second violation, resulting in a point penalty, was dished out when she smashed her racket to the ground in anger.
But the most controversial part of the match came when Williams was involved in a furious exchange with the chair umpire, with Ramos choosing to hand the American a game penalty for verbal abuse.
The trophy ceremony for Osaka was drowned out by boos from the Flushing Meadows crowd as tensions failed to dissipate following the conclusion of the match.
And Davenport believes Ramos missed a crucial opportunity to warn Williams before handing out the third and final code violation.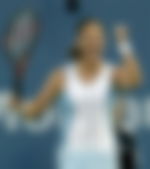 "Carlos Ramos is a great umpire but he never tried to diffuse the situation with Serena," Davenport said on the Tennis Channel.
"In that whole tirade he could have easily said, 'Serena, a couple more words here and you're going to get a game here'.
"A lot of times you can give soft warnings for coaching as well to kind of warn the player.
"There's a lot of things he could have done along the way to maybe not get to the point where it was game [violation] and really change the whole narrative of this match."
She added: "Also, how many times do coaches actually get warnings for coaching?
"You very rarely see it. We've never really seen it from Serena before.
ADVERTISEMENT
Article continues below this ad
"Interesting in his [Mouratoglou] interview post-match. Mouratoglou said yes I was coaching, I'll admit to it'.
"Then he got a little tacky when he accused all coaches… he kind of went off the rails a little bit but he definitely copped to it that it always happens.
"The chair umpires almost never call it so to call it in a Grand Slam final against a player that's never really had it before… it just seemed odd."
ADVERTISEMENT
Article continues below this ad