Uncharted, The Last of Us 2, and Ghost of Tsushima Might Get Free Next Gen Upgrades for PS5
Published 11/23/2020, 2:06 PM EST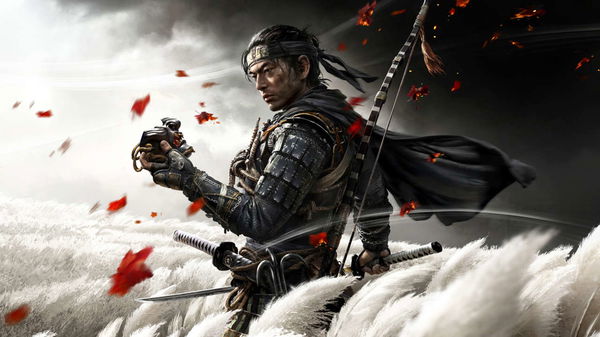 The next generation of gaming has kicked off for Sony with the launch of PlayStation 5. Along with several upcoming next-gen titles, a plethora of previous-gen titles are playable on the PS5, thanks to backwards compatibility. This also includes several top-of-the-line PlayStation exclusives and not just third-party games. Now, it seems that the Uncharted series, The Last of Us 2, and Ghost of Tsushima might be getting a free next-gen upgrade.
ADVERTISEMENT
Article continues below this ad
According to listings on Best Buy, some of the best PlayStation exclusives may be getting next-gen upgrades. The other titles just receive an enhanced version for the PS5. Both of these are very different matters. This is because the enhanced version will only improve the game's visual experience, while the next-gen upgrade will be fully optimized for the next-gen console.
Uncharted, The Last of Us 2, and other exclusives might get next-gen upgrades
ADVERTISEMENT
Article continues below this ad
According to the listings, the Uncharted series and The Last of Us Remastered are being enhanced for the next-gen consoles. On the other hand, Ghost of Tsushima and The Last of Us 2 will get proper next-gen upgrades for the PS5. This difference possibly arises because Ghost of Tsushima and TLOU 2 both came out this year while the former are older games. Nevertheless, this is still amazing news for the fans as this will improve the gameplay experience for these titles with PS5's computing and graphical prowess.
ADVERTISEMENT
Article continues below this ad
There is no clear mention if the next-gen upgrades will be free; however, since a lot of developers have announced free upgrades, it is possible that these games get a free upgrade as well.
PlayStation has always set itself apart from Xbox by providing great exclusive titles. Spider-Man: Miles Morales was the PS5's first big exclusive which definitely impressed the fans. The upcoming titles include God of War: Ragnarok, Horizon: Forbidden West, Ratchet and Clank: Rift Apart, and more. There may already be more exclusives in development which only means good news for the fans.
ADVERTISEMENT
Article continues below this ad
It seems that Sony is looking to hold the fort till its new exclusives come out. This is being done by providing enhanced versions of its older games. The fans will definitely be more than happy with this and will be even more excited for the newer games.