"Undeniably a Double Standard" – Serena Williams' Husband Defends Her On-Court 'Outburts'
A lot of sportspersons do not shy away from expressing their emotions. In tennis, the same is seen when players cannot control their emotions after a heart-breaking defeat. They break down in tears on court or self-criticize a lot. Others tend to show their emotions more aggressively as they are disappointed in themselves or with the situation. Serena Williams is known to be in the latter category and is a passionate player on-court.
Serena has faced a lot of criticism over the years for wearing her heart on her sleeve. Her husband Alexis Ohanian recently pointed out his displeasure at the flak she receives. He said that it is simply passion that players display, but there is a double standard in sports when it comes to women.
Love this passion. Love when ALL athletes get mad, get sad, get emotional because that's what we all watch for — humans pushing themselves to be the very best, which is raw and real entertainment. Undeniably a double standard when it comes to women, though. https://t.co/FNBymsf7bp

— Alexis Ohanian Sr. 🚀 (@alexisohanian) August 13, 2020
Passion vs meltdown debate
It started when a Twitter user posted a video of football star Cristiano Ronaldo crying after his team's loss in a recent match. He appreciated Ronaldo's passion for the game even after achieving so much in the past. To this another user replied, saying, "But remember when Serena Williams threw her tennis racket in frustration after losing a match it was called a "meltdown"?" This tweet prompted Ohanian's reply.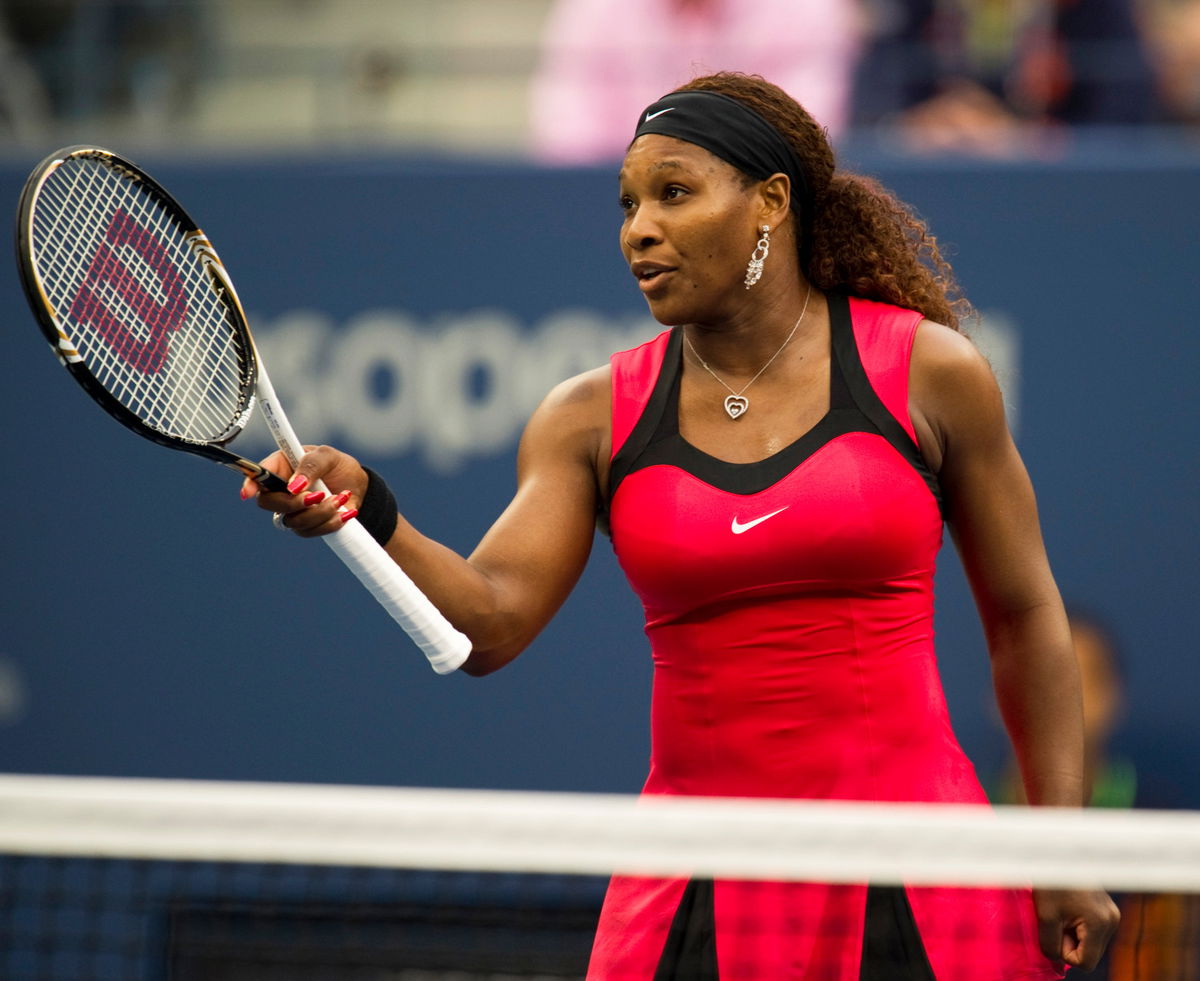 Alexis Ohanian was part of Serena Williams' entourage at the Top Seed Open along with their daughter Olympia Ohanian. He was present in the stands when Serena faced sister Venus Williams at the event in her second-round tie. He also expressed how stressful it was for him to watch Venus and Serena facing each other.
Serena Williams gets ready for the US Open
Serena won the tie in three sets and progressed to the quarter-final. She lost in the last eight to Shelby Rogers in another tough battle. After the match, Serena sent out an indirect warning to her US Open competitors, saying she knows she can play a "lot lot lot better".