"Understand Signs of the Body": Roger Federer Explains How He Overcomes Severe Injury Pains
Published 12/03/2020, 6:32 AM EST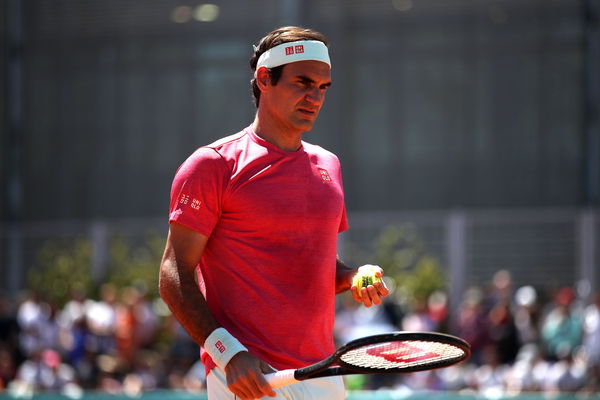 ---
---
Injuries are part and parcel of sports. Luckily for him, 20-time Grand Slam champ Roger Federer hasn't been affected by injuries for most of his career. But since turning 30 he has had a few niggles and a few long-term injuries, but that hasn't stopped him from winning titles. Serving his longest injury spell right now, Federer will be back on February 8, 2021, when he plays the Australian Open, having gone a full year without tennis.
ADVERTISEMENT
Article continues below this ad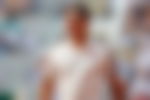 In a recent conversation with Podcourts, Federer gave an interesting lesson on understanding body and injuries. He also explained briefly how he dealt with pain and injuries during his matches. He said:
ADVERTISEMENT
Article continues below this ad
"I think it's important to recognize as an athlete to listen to the body and understand signs of the body… If you know that you could literally snap a tendon or you could break something by playing further, that's gonna really damage the further of your career or take you out of the game for a long period of time."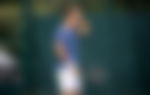 Roger Federer explains his mental games with injuries during matches
Federer has been careful with injuries. But that also means that he sometimes plays through pain and tries to negate the effect of the injury by staying positive. He said:
"More often than not I always believe you can navigate through the pain and injury and I always tell myself maybe if I am hurt or not feeling well I tell myself maybe the other guy, my opponent is also carrying something. Or maybe its gonna start raining you never know you might get lucky."
ADVERTISEMENT
Article continues below this ad
When recalling Federer's injury spells, the 2016 knee injury comes to mind. The Swiss master suffered a knee injury after bowing out of the 2016 Wimbledon semifinal. He then had his knee surgery and later made a come back in 2017. 2017 was a special year as he won the Australian Open and Wimbledon.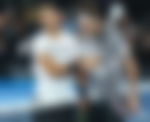 Now coming to the present, Federer reached the 2020 Australian Open semifinal but was comfortably defeated by Novak Djokovic. Then the coronavirus pandemic caused a tennis outage and Federer announced the surprising news of two knee surgeries and that ended his 2020 season. Now things are falling into place like it did in 2017, and that is why his 2021 comeback is very much awaited.
ADVERTISEMENT
Article continues below this ad