Unexpected F1 Winners Who Defied Expectations
Published 04/29/2018, 10:32 AM EDT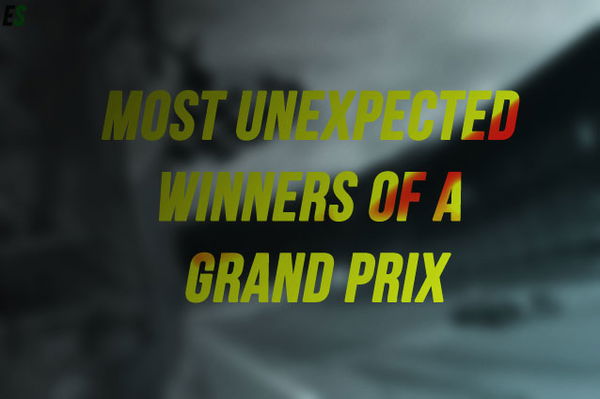 ---
---
Winning a race requires blood, sweat, trial and tribulation. While a number of top teams are expected to win races. But sometimes, we get a race winner who turns out to be a complete surprise. These are not just limited to drivers who took the win with a midfield car or a backmarker. It also encompasses drivers, who at one point seemed to be having a terrible race but somehow managed to win. These drivers have exploited their talent and luck to reach the top step. Here we bring you 10 of such unexpected F1 winners of a Formula One race. Check them out:
ADVERTISEMENT
Article continues below this ad
Unexpected F1 Winners
Olivier Panis (Monaco 1996)
ADVERTISEMENT
Article continues below this ad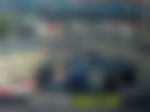 The number one spot for our list of unexpected F1 winners has to be Olivier Pannis' victory in Monaco, 1996.
Olivier was a strong driver from the start, but a Ligier-Mugen wasn't the car to have in 1996. Except… in Monaco, where almost anything can happen, even more with a wet/dry combination. Let alone a Grand Prix in which only four starters saw the chequered flag. Starting on pole, Michael Schumacher went no further than the first lap, just as Rubens Barrichello.
Soon-to-be World Champion, Damon Hill with his Williams, turned out to be the favourite. Unfortunately, his Renault engine blew up on lap 40. Jacques Villeneuve had similar luck and was caught by backmarker Luca Badoer and his mighty Forti Corse.
Meanwhile, Panis started to reel on Ferrari's Eddie Irvine, which proved to be decisive. Jean Alesi, who could have inherited a popular win, had problems with his pitstop. A broken suspension meant that he joined the now immense list of casualties.
It was the Frenchman's day, but it was no easy task as McLaren's David Coulthard was running in second place. The fact that the race ended three laps earlier than scheduled, due to the 2-hour limit, helped his case. Talk about saved by the bell.

2. Alessandro Nannini (Japan 1989)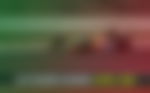 The 1989 season wasn't as hegemonic as the one before the McLaren but, without a Ferrari, one could only dream little glory. And, as in 1988, Ayrton Senna and Alain Prost came to Suzuka with so much at stake. The Brazilian needed to win to keep his title hopes alive (Australian GP ensued), and that he did, after a tangle with his rival on the chicane – a poor getaway meant he had to pursue Prost and try to find the smallest gap in which he could overtake. Something not easy to do, considering their immense rivalry.
Exiting the crucial 130R turn the right way was more than necessary and, when it happened (lap 46), they made all the following straight until the chicane side-by-side. Having less to lose than Senna, Prost kept his car on the line. Since there was space for only one of them, out of the track they went. It was game over for the Frenchman, but Senna was able to rejoin.
But the powers that be disqualified Senna for using the escape road to return to track. That handled the top spot of the podium to a surprised and elated Alessandro Nannini. The driver from Siena would be glad only to be at the lower spot, but ended as the victor.

3. Giancarlo Fisichella (Brazil'2003)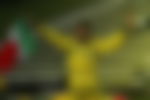 The world championship's 700th GP wasn't to be a normal race. Specially at Interlagos, where rain always plays a part. This year, the intermediate Bridgestone tyre compound was't the one to have. But the choice needed to be done way before, and the team's gamble proved to be the wrong one.
That made for so many crashes and spins, and for a crazy strategy. Pole, for the local crowd delight, was Rubens Barrichello's, with his Ferrari. But even with his bravery on wet conditions and a whole racetrack cheering for him, it wasn't to be. He lost the lead to David Coulthard, repassed the Scot, but succumbed to a faulty fuel system on lap 47. At that point, turn 3 had already claimed Michael Schumacher and Juan-Pablo Montoya, to name some.
Then, all the hell broke loose on the "Subida do Café". The outer wall and the weather claimed Mark Webber and Fernando Alonso in separate incidents. The red flag was waved and confusion set in. Kimi Räikkönen was declared winner, but it later transpired that Giancarlo Fisichella and his modest Jordan were ahead at the right time. Alonso, on the medical center, couldn't attend the podium ceremony. And the bigger trophy was handed only at Imola, weeks later, to its real owner.

4. Vittorio Brambilla (Austria 1975)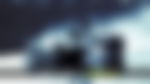 The "Monza Gorilla" was as far from sense and sensibility as one could get. He always tried to overdrive his poor equipment (a March) to gain some ground and show what he could do. Most of the time to no avail, but hugely popular among his fellow countrymen, at least those who had space at heart for more than a "certain" Cavallino Rampante.
But his day has come on Osterreichring, in a downpour, and in a weekend marred by the death of Mark Donohue, following a hefty practice crash. Courage was something that the late Vittorio had on stock and, when the flag dropped, he went from ninth to third, Then, surfing better then the rivals, let behind former US Marine Brett Lunger and James Hunt. Polesitter Niki Lauda hadn't a car suited to the wet conditions, and lost ground.
After just 29 laps the race was halted and the ecstatic Italian crossed the line first… only to crash meters ahead. It is worth mentioning that he was the oldest driver on the grid (37 years). Home favourite, Lauda, ended a distant sixth.

5. Pastor Maldonado (Spain 2012)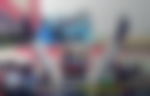 We're talking of unexpected F1 winners and we miss Pastor Maldonoado's spectacular victory in 2012? Not by any chance. Hands up anyone who bet a dime on Pastor Maldonado winning a GP, let alone with a scrabbling Williams. But that was his weekend, he qualified a strong second. He inherited  pole after Lewis Hamilton was disqualified. Hamilton did not enough fuel on the tank, which was against the rules. He showed, throughout the race, that no one would beat him. Venezuela was one happy country.
When Fernando Alonso had the better of the blue and white car at the start, it looked as the Maracay-born brigthest moment was already over. But the work at the pits helped Pastor's case. Williams undercut the Spaniard with a perfect stop, handing his driver the lead.
Tried as they might, Fernando Alonso and Kimi Räikkönen found no hole on Pastor's defence, and kept his pace until the chequered flag. Not bad for someone whose best result until then was an eightieth place. And he never came anywhere close again. For the Grove squad, the end of an 8-year drought.

6. Nelson Piquet (Canada 1991)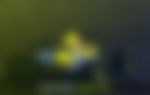 Hard to say that any of Nelson Piquet's 23 wins weren't deserved. But the last one was as surprising as it could be. Canada 1991, Nigel Mansell and his Williams show a massive display of superiority – in fact, pole went to his teammate Riccardo Patrese but the first time drivers touched the brakes and the Briton was already ahead.
Ayrton Senna, in third place, was a threat. But a broken alternator left him out on lap 25. Later, it was Patrese's time to find some gearbox glitches. Nothing terminal, but enough to make him lose ground. Piquet, then, appeared, but seemed pleased with a distant second.
Such was Mansell's advantage that he was already waving to the crowd on the penultimate straight when his car refused to follow and stopped meters later. And the Brazilian, with his coloured Benetton, accepted the gift gratefully, just as Stefano Modena, second with a Tyrrell, and Patrese, that limped to third.

7. Gerhard Berger (Italy 1998)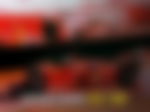 There were the McLarens in 1988, and then the rest. But miracles can happen, especially when the tifosi put their faith on the track, and the track is Monza, their sanctuary. As it was the case on the other 15 rounds that year, it was to be one more "Ayrton and Alain show", even more so that reliabilty on Ron Dennis's troops was, if not perfect, better than the rivals.
But, first, Alain Prost stops with a rare mechanical failure. Ok, there is yet Ayrton Senna out front, a world ahead – the Brazilian was the polesitter. Until he found Jean-Louis Schlesser, struggling with a Williams on the Variante. The sportscar and rally-raid ace was called to replace an unwell Nigel Mansell. Bang! The crash unfurled a red carpet for Gerhard Berger, and he pleased the home crowd with a popular win.

8. Peter Gethin (Italy 1971)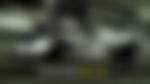 On the old Monza layout, with no chicanes, slipstream was even more king. And a battle ensued to the whole race. When you have the likes of Ronnie Peterson, Jacky Ickx, Jackie Stewart and François Cèvert on your tail, it takes a huge amount of courage to pedal to the metal and beat them all, let alone for the closest margin ever. But that was what the late Peter Gethin did with his BRM.
Then, as now, Ferrari had the better on the grandstands, but Jacky Ickx lost the pole to Chris Amon's Matra. One by one, almost all main drivers had their stint on the top. Ickx, Stewart, Clay Regazzoni retired with broken engines. Soon the lead bunch consisted of  six furious drivers, none of them GP winners at the time. Amon lost ground, but Gethin, Peterson, Cèvert, Mike Hailwood and Howden Ganley stayed together. As in a cycling sprint, it was the case of right place, right time, and the BRM surged ahead, by only 0.008s.

9. Jenson Button (Canada 2011)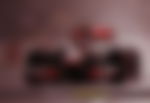 You start seventh and you crash. You crash again and you break the speed limit on the pitlane. Then you go to the bottom of the field and, on most cases, would expect for the race to end as soon as possible. But, on that very rainy day, Jenson Button showed patience and mettle to rise three times to the top, in what was the longest GP ever. Sure, he was already a world champion, but not even in his wildest dreams would he think about such a feat.
ADVERTISEMENT
Article continues below this ad
It was a matter of some luck, perfect timing and McLaren capacity of making the best of a compromised situation. After a two hour halt, the safety car moved the field again – then, the winner was only on 10th spot. But as the pitstop lottery went ahead, he moved to fourth, which was already a pretty decent position. But then, you have Michael Schumacher just in front, and Mark Webber and, once you leave both behind, only Sebastian Vettel split the silver McLaren from the top. Last lap, pressure mounts, and the German makes one of his rare mistakes. The rollercoaster race of Jenson Button ends in… champagne.

10. Johnny Herbert (Europe 1999)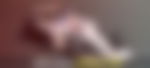 ADVERTISEMENT
Article continues below this ad
Rain is always a good partner of surprising results and giving us an expected F1 winners, and that was exactly the case on Nurburgring that day. A Stewart-Ford was a nice package, but not a winning one, unless all Hell breaks loose in front of you. One by one, Frentzen, Salo and Coulthard dropped out, while Ralf Schumacher lost precious time. Johnny Herbert needed no more than that to seize the opportunity.
It all started with chaos in the first few meters, as Damon Hill's Jordan ground to a halt. Alex Wurz tried to avoid him but touched Pedro Diniz' Sauber. The Brazilian flipped but luckily, with no serious consequences. Herbert benefitted from the chaos and the Briton claimed an unexpected win. This is why he is on our list of Unexpected F1 winners. Teammate Rubens Barrichello earned third spot.